4 Weeks to a 4.0 is a four-part series to help you transform into an efficient student. Each Monday between 3/30 and 4/20 I'll post a new weekly assignment to aid your transformation.
Welcome to Week 4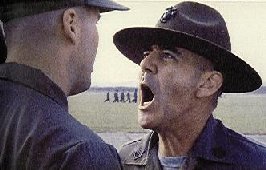 This is the fourth and final post in our four-part series 4 Weeks to a 4.0.  Let's do our review. In week one you gained some control over your schedule. In week two you mastered taking notes in class. And in week three you streamlined your assignments. In other words, we've covered all regularly occurring academic work. This leaves us only to tackle the big infrequent stuff. I'm talking about studying for exams and writing papers.
Week 4 Assignment: Create Project Folders
Your assignment for this week to adopt the project folder method, which I describe below. This simple method streamlines the process of studying for exams and writing major papers. I used it throughout my time at Dartmouth, and swear by its effectiveness. You can also see aspects of it in action in our ongoing finals diaries series.