November 19th, 2014 · 35 comments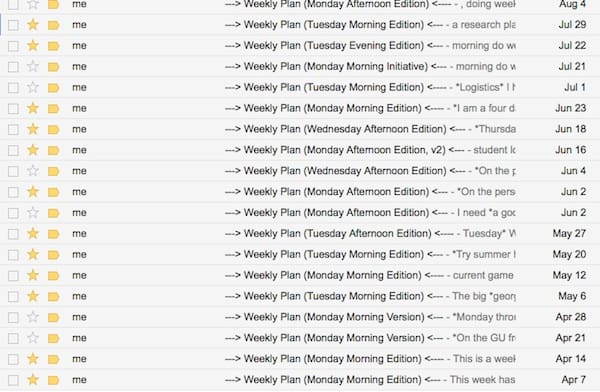 The Internet Heretic
I previously admitted that I don't web surf and that I've never had a social media account. This next admission might be the final straw that leads to the permanent revocation of my internet privileges: I'm bad at answering e-mails.
I sometimes go a whole day without looking at my inbox (and sometimes even longer). I ignore messages. People I know well tend to call me when they really need to know something.
I'm not bad at e-mails on purpose. If anything, I'm apologetic and ashamed about it and try to be more responsive when I can. But I only have so many hours to work each day, and I tend to block as much as I can get away with for deep efforts.
This philosophy is a boon to my role as a theoretician trying to solve interesting problems, but a bane to my role as a member of a bureaucracy.