October 4th, 2014 · 29 comments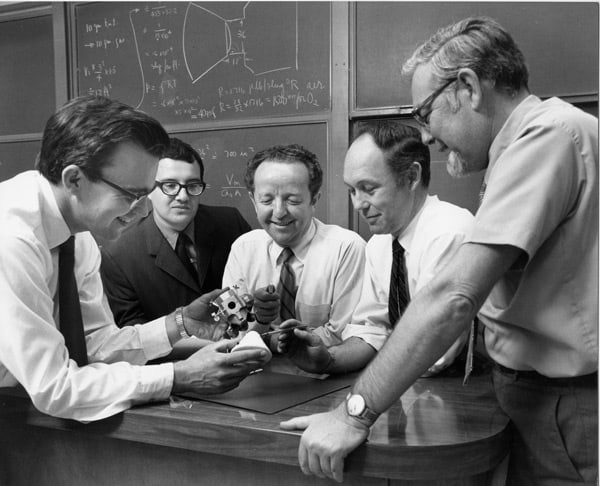 The NASA Paradox
In 2008, Dan Markovitz was meeting with a group of R&D engineers at a high tech company. The engineers began complaining about e-mail.
They were overwhelmed by the hundreds of messages arriving every day in their inbox, but at the same time, they agreed that this was unavoidable. Without such intensive e-mail use, they reasoned, their teams' efficiency would plummet.
This conclusion led one of the engineers to ask an interesting question:
If this is true, "how [did] NASA's engineers manag[e] to put a man on the moon without tools like email?"
Think about this question for a moment. The Apollo program was massive in size and complexity. It was executed at an incredible pace (only eight years spanned Kennedy's pledge to Armstrong's steps) and it yielded innovations at a staggering rate.
And it was all done without e-mail.
How did the Apollo engineering teams manage something so complicated and large without rapid communication? Fortunately for this particular group, an answer was available. It turned out that a senior engineer at this high tech company had also worked on the Apollo program, and someone asked him this very question.