August 19th, 2014 · 37 comments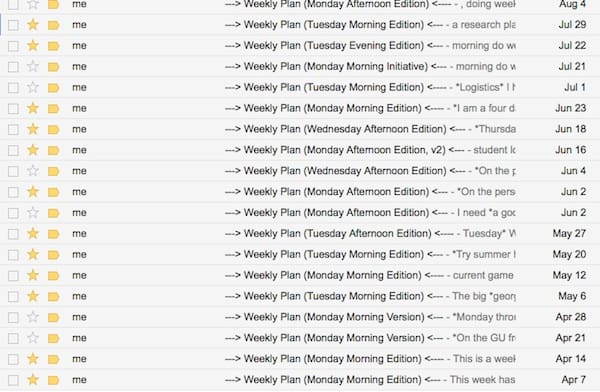 A Weekly Plan Case Study
Last week I wrote a post about my habit of planning out my whole week in advance. I provided some example plans from my own life, but many of you were interested in how this technique applies to other types of work.
Fortunately, I recently received the following note from a lawyer whom I'll call John:
I tried writing out my week last week for the first time using [a method from your blog post]. When I reviewed my week on Friday afternoon, I was surprised at how much more I accomplished compared to my usual method of scheduling time to complete tasks in Outlook. Thanks for sharing this method.
Naturally, I asked John if he'd allow me to share his plan with you. He agreed. Here it is (properly anonymized, of course):