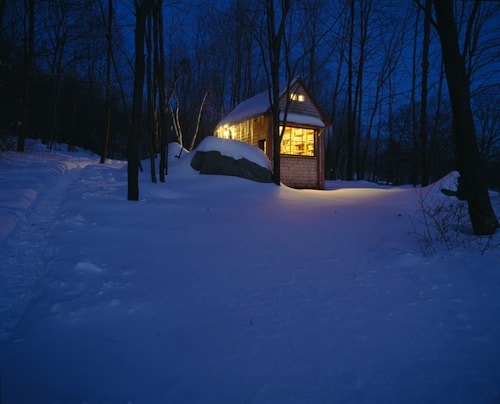 Pictured above is the cabin where journalist Michael Pollan used to write his nature-themed books before he moved to California. He built it himself.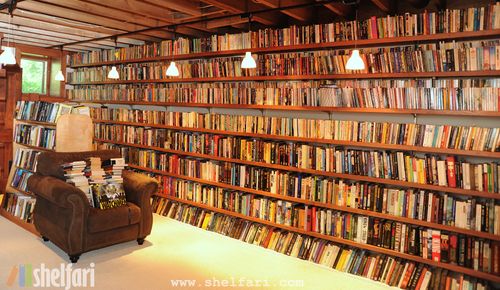 This is a shot of the library where Neil Gaiman dreams up his confoundedly original brand of fantasy literature.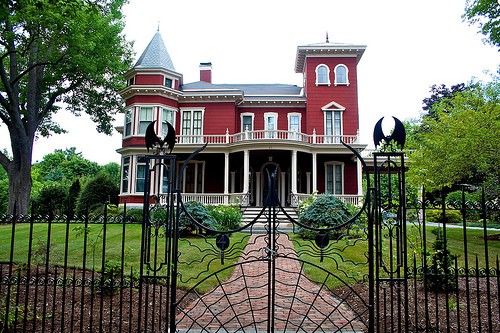 This bat-fenced Gothic mansion is the Bangor, Maine home of Stephen King. What better place to pull together his brand of dark fiction?
I'm sharing these photos because they help remind me of an important idea: deep work can be immensely fulfilling. The deep workers mentioned above recognize this reality. They built working environments that emphasize what is unique and compelling about their particular expertise, and by doing so were able to squeeze even more meaning and satisfaction out of their working hours.
This lesson is important. We should not treat deep work as just another scheduled task to check off our Allen-esque lists. It should be made, instead, the center of our efforts to lead a Good Life.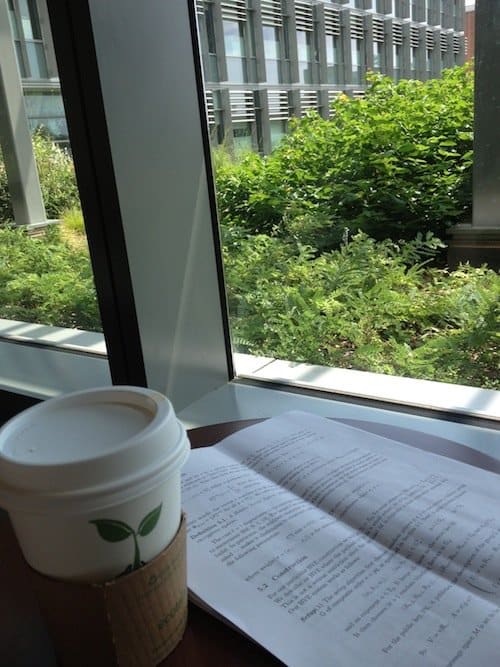 As I was thinking about this post, I faced a typical deep task in my life as a professor: I needed to break down and understand a knotty paper so I could potentially build off its results. To interact with the world of ideas at the highest level, I reminded myself, is a pretty cool way to make a living. So I left the florescence of my office and relocated to a more scenic view (above); a more fitting setting to revel in depth.
(King home photo by JHR images)