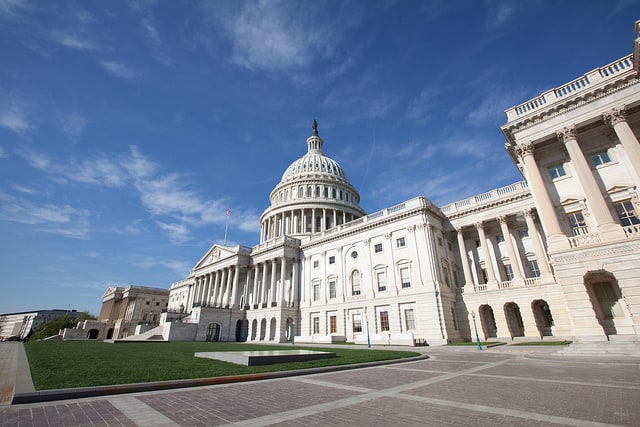 A Rite of Spring
The return of spring marks the return of one of my favorite deep work strategies: the concentration circuit.
This strategy helps you make progress on a cognitively demanding task by having you work in a rotating series of locations that are: (1) not your normal office; (2) novel and/or aesthetically arresting.
As I've written before, concentration circuits are like deep work jet fuel:
they get you away from your normal energy-draining office routines,
they give your mind the sustained freedom from context switches needed to dive deep into a single problem, and
they leverage visual and environmental novelty to help shake loose new insights.
At the same time, they provide a reminder that elite-level knowledge work is about creating things with your brain — not just shuffling messages and writing PowerPoints — and that this activity, when isolated and supported, is massively rewarding.
Most important: they're also a lot of fun.
A Recent Circuit
Anyway, two weeks ago I found myself down near the Capitol to tape an appearance on the Federalist Radio Hour. At the time, I was working on a tricky result.
I decided I would take advantage of the early spring weather to build an epic, Washington D.C.-themed concentration circuit.
Here are some of the locations I visited that morning…
I pride myself in finding the most secluded possible benches in otherwise crowded places. The above bench, where I started my day, was tucked into quiet corner not far from the Capitol building.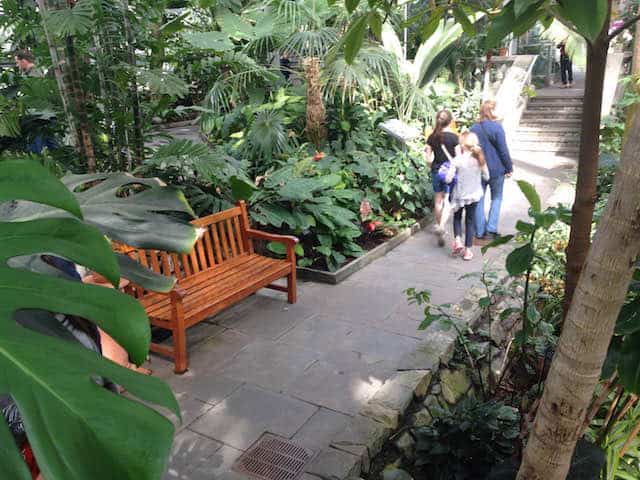 To shake things up, I then spent some time in a simulated jungle within the National Botanical Garden's massive greenhouse. This certainly met the "novelty" requirement.
(A little known but important fact: the Botanical Garden has the nicest public bathrooms in D.C. — marble counters, and fresh orchids at every sink.)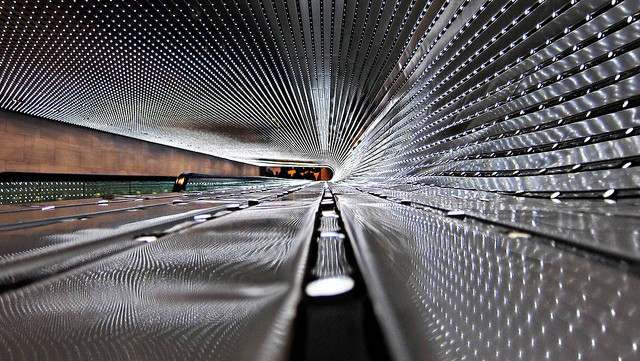 I then retreated to the basement of the National Gallery to type up some of my notes. I like working in their cafe which is at the end of the mind-bending Multiverse installation shown above.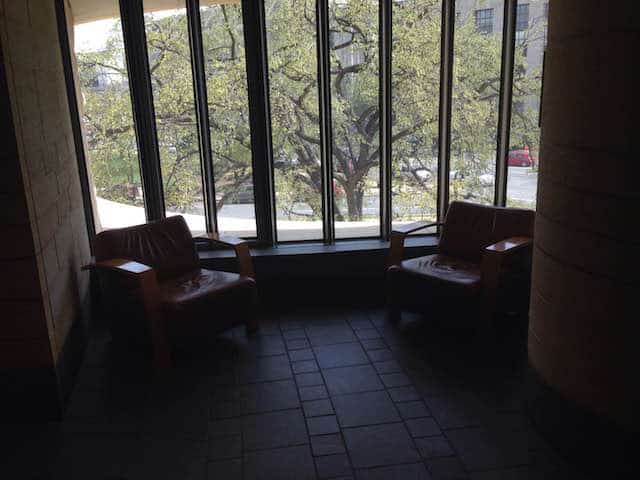 Finally, I ended my deep work session at one my favorite secret locations. Nestled in a quiet corner beyond the elevators on the third floor of the Native American History museum is a pair of comfortable leather chairs arranged by a wall of floor to ceiling windows.
Final Thoughts
Knowledge work doesn't have to devolve into a soul-draining slurry of email and meetings. Creating things with your brain can be incredibly satisfying —  but sometimes a dramatic change of scenery is needed to remind yourself of this reality.
#####
A note to my UK readers: a UK audiobook version of Deep Work is now available for pre-order. You can also hear a clip here. 
(Capitol photo by Ed Schipul; Multiverse photo by NCinDC)