Some Advice for the Road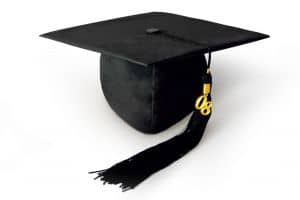 I'm leaving this afternoon to attend a college graduation: my second in three weeks. As you might imagine, graduating is on my mind, and, I would guess, on many of your minds as well. To celebrate the season I thought I would turn my attention to some advice for finding your way after college.
I want to share with you the unique law I use to guide my life. It's a twist on the standard graduation inducements, but it seems, from my limited experience, to work the best of the various strategies I've watched my peers try on for size in their first years out of college.
The advice goes like this:
Fix the lifestyle you want. Then work backwards from there.
That's it. Notice, I'm not talking about "avoiding taking yourself to seriously" or "always finding ways to give back." I didn't mention "the importance of a sense or humor" or why you need to "follow your passion, not money." These are all reasonable words of wisdom, but they don't necessarily direct you to a life that you're happy to live.
My advice does.
Defining Lifestyle
What do I mean by lifestyle? Roughly speaking: a detailed feel for what your day to day existence would be like. Some questions to consider when imagining an ideal lifestyle:
How much control do I have over my schedule?
What's the intensity level of my job?
What's the importance of what I do?
What's the prestige level?
What type of work?
Where do I live?
What's my social life like?
What's my work life balance?
What's my family like?
How do other people think of me?
What am I known for?
Using these types of questions to guide you, construct an image in your mind about the ideal future you. Notice, specific jobs don't need to enter the equation. They can if they help you visualize, but they aren't necessary. Add little details. Really get a sense for what this lifestyle would feel like. If the image makes you happy and gets you excited about the possibilities for your future, then you've hit on a good match.
Example Lifestyles
There exists an infinite variety of possible lifestyles. Here are just a few examples:
The Power Broker: You live in a big city in a nice apartment. You climbed the ladder fast in a difficult business. You wield power. You're good at what you do. You're well respected. Your job is intense but you are super-organized so it doesn't drive you crazy. You're surrounded by good, loyal friends, and when you have fun, you have fun hard.
The Serial Entrepreneur: You live in a nice San Francisco townhouse. You've started several businesses. Some more successful than others. You tend to alternate between an intense year or two growing a business followed by some extended time off for intense relaxation. You've got a network of good friends across the country and a bar down the street that you visit every Friday night to catch-up with your closest buddies. You use your off time to develop extreme hobbies and indulge in grand, hopelessly ambitious and wildly fun projects.
The Virtual Voyager: You live in your dream house in a cozy community-oriented town, surrounded by natural beauty. You work virtually for several technology companies; setting your own hours. Three or four light days a week is enough to take care of your expenses. You and your family spend a lot of time outdoors, barbecuing with the neighbors, and, in general, enjoying small town life. You travel a lot for the sheer adventure of it.
Working Backwards
Once you've developed a detailed, visceral sense for your ideal lifestyle, use this image to guide your early career decisions. It's a rough guide, to be sure, but it can still prove surprisingly useful.
Imagine, for example, that you're faced with two options as graduation approaches. One is an elite project manager position at Microsoft and the other is acceptance to some good computer science graduate schools. Both are interesting and challenging. What do you choose? The power broker would go for the Microsoft position. The serial entrepreneur, on the other hand, would go for grad school — a perfect place to develop her first marketable technology.
The Power of Lifestyle-Centric Career Planning
Starting with a dream lifestyle — as oppose to a dream job — opens up more creativity. When thinking only about jobs, you'll find yourself considering the same artificially-narrow menu of options troubled over by most talented college grads (banking, consulting, law, non-profit…) A lifestyle, on the other hand, provides much more flexibility — letting you discover potential paths previously hidden from your planning process.
The main advantage, however, is that, in the end, the whole point of worrying about your career is because you want to feel good about your life. By cutting to the bottom-line — what would make me feel best? — and then working backward from this answer, you are maximizing your odds that you'll actually get somewhere worth going.
As with any graduation season advice, take this with a grain of salt. This is what I have seen work, but it doesn't mean it's the only thing that will. It can't hurt, however, to take a moment to ask yourself: what lifestyle would suit me best?
You might be surprised where the answer leads you.