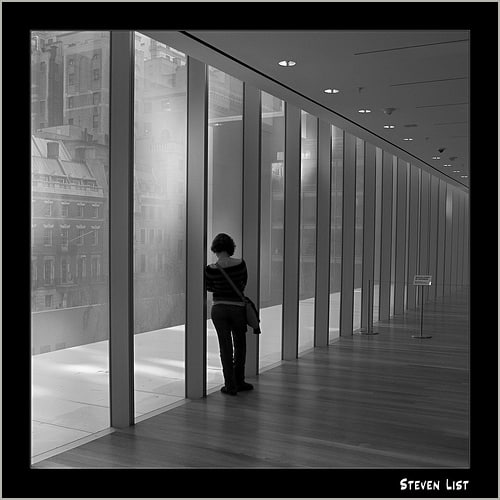 The Priest and the Parachute
It began with a joke.
In 1968, Richard Bolles, an Episcopal priest from San Francisco, was in a meeting when someone complained about colleagues "bailing out" of a troubled organization. To remind the group to return to this topic, Bolles jotted a clever phrase on the blackboard:  "What color is your parachute?"
The line got a laugh, but as Bolles recalls in a 1999 interview with Fast Company, "I had no idea it would take on all this additional meaning."
Two years later, Bolles lost his job as a priest and was shuffled into an administrative position in the Episcopal Church, advising campus ministers, many of whom were also in danger of losing their jobs. Noticing a lack of good advice on the topic, Bolles self-published a 168-page guide to navigating career changes, which he handed out for free. Looking for a catchy title, he re-purposed his blackboard one-liner. The initial print run was one hundred copies.
The premise of Bolles' guide sounds self-evident to the modern ear: "[figure] out what you like to do…and then find a place that needs people like you." But in 1970, this concept was a radical notion.
"[At the time], the idea of doing a lot of pen-and paper exercises in order to take control of your own career was regarded as a dilettante's exercise," Bolles recalls. It was also, however, a period of extreme workplace transition as the post-war industrial economy crumbled before an ascendant knowledge work sector. Uncertain employees craved guidance, and Bolles' optimistic strategies resonated. The book that began with an one hundred copy print run and a clever name has since become one of the bestselling titles of the century, with over 6 million copies in print.
This story is important because it emphasizes that one of the most universal and powerful ideas in modern society, that the key to workplace happiness is to follow your passion, has a surprisingly humble origin. What began as a quip jotted down on a blackboard grew into the core principle guiding our thinking about work. "What color is my parachute?", we now ask, confident that answering this question holds the answer to The Good Life.
But when we recognize that this strategy is not self-evident — and in fact not even all that old — we can begin to question whether or not it's actually right.
And when we do, it's dismaying what we find…
The Passion Trap
Let's summarize Bolles' insight as follows: the key to a fulfilling career is to first figure out what you're passionate about, and then go find a job to match. For simplicity, I'll call this the passion hypothesis. We can think of the past forty years — the post-Parachutes era — as a vast experiment testing the validity of this hypothesis.
The results of this experiment, unfortunately, are not pretty.
The latest Conference Board survey of U.S. job satisfaction, released earlier this year, found only 45% of Americans are satisfied with their jobs. This number has been steadily decreasing from the mark of 61% recorded in 1987, the first year of the survey.
As Lynn Franco, the director of the Board's Consumer Research Center, notes, this is not just about a bad business cycle: "Through both economic boom and bust during the past two decades, our job satisfaction numbers have shown a consistent downward trend."
Though many factors can account for workplace unhappiness, a major cause identified by the survey is that "fewer workers consider their jobs to be interesting."
Put another way, as we've placed more importance on the passion hypothesis, we've become less interested, and therefore more unhappy, with the work we have. I call this effect the passion trap, which I define as follows:
The Passion Trap
The more emphasis you place on finding work you love, the more unhappy you become when you don't love every minute of the work you have.
I argue that the passion trap is an important contributing factor to our steadily decreasing workplace satisfaction. So far, however, my evidence for this claim is circumstantial at best. We need to dig deeper.
The Young and the Anxious
If the passion trap is real, recent college graduates should be the most affected. At this young age, before the demands and stability of family, their careers are more likely to define their identity. It's also the period where they feel the most control over their path, and therefore also feel the most anxiety about their decisions.
This predicts, therefore, that the passion trap would make young workers the most unhappy. Not surprisingly, this is exactly what the Conference Board survey finds. Roughly 64% of workers under 25 say that they are unhappy in their jobs, the highest levels of dissatisfaction measured for any age group over the twenty-two year history of the survey.
To better understand why young people are so unhappy, let's turn to Alexandra Robbins and Abby Wilner's 2001 ode to youth disaffection: Quarterlife Crisis. This book chronicles the personal testimony of dozens of unhappy twentysomethings, and as the passion trap predicts, most of the stories revolve around uncertainty regarding the search for the "right" job.
Consider, for example, the tale of Scott, a 27-year-old from Washington D.C.:
"My professional situation now couldn't be more perfect," Scott reports. "[I] chose to pursue the career I knew in my heart I was passionate about: politics."
Scott succeeded in this pursuit. Though he had to start at the bottom, as a volunteer campaign aide, within two short years after college graduation he had the "Capital Hill job I dreamed of."
Rationally, he should be happy with his work: "I love my office, my friends…even my boss." Yet he's not. "It's not fulfilling," he despairs. He has since restarted his search for his "life's work."
"I've committed myself to exploring other options that interest me," Scott says. "But I'm having a hard time actually thinking of a career that sounds appealing."
The passion hypothesis was so ingrained into Scott's psyche that even his dream job, once obtained, couldn't live up to the fantasy. Unhappiness followed.
Story after story in Quarterlife Crisis follow this same script:
"I graduated college wanting nothing more than the ultimate job for me," says Jill. Not surprisingly, she hasn't found it.
"I'm so lost about I want to do," despairs 24-year old Elaine, "that I don't even realize what I'm sacrificing or compromising."
And so on. The passion trap strikes again and again in these pages.
This all points towards a troubling conclusion: not only is the passion hypothesis wrong, it's also potentially dangerous, leading us into a passion trap that increases our feelings of unhappiness and uncertainty.
Happiness Beyond Passion
These initial articles in my Rethinking Passion series have been negative. My goal was to tear down our assumptions about workplace happiness, because as long we cling to the passion hypothesis, other factors will remain obscured in its high-wattage glare. Soon, however, I'll be taking on the positive task of figuring out what does matter.  I've written at length about the importance of ability and craftsmanship in developing passion for your work (see here and here and here), but I also want to explore equally important (and equally nuanced) factors, such as:
authenticity (why are we attracted to the stories of people living simply in beautiful surroundings?),
autonomy (what's the importance of having control over when and how you work?), and
mission (how vital is a cause for transforming work into something meaningful?).
Stay tuned for this discussion to continue, and in the meantime, I welcome your own reflections on the reality — not cliches — of finding fulfilling work.
###
This post is the second in my series on Rethinking Passion, which tackles questions concerning the reality of building a deeply satisfying work life. Expect a new post in the series roughly once or twice a month. Here is the previous article in the series:
(Photo by DigiDragon)