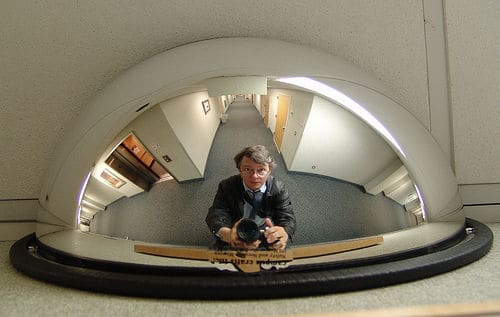 The Age of Productivity
September 8, 2008 was an important date in the world of self-improvement writing. Yet almost no one knows this.
To understand what happened on this date we should return, briefly, to 2004 — the early days of blogging. It was then that a web programmer named Merlin Mann stumbled onto a powerful formula: blogging about becoming more productive. He called his site 43 Folders, a tribute to the tickler file from David Allen's Getting Things Done system.
43 Folders' timing was good. A new generation of tech-savvy knowledge workers needed help navigating a work environment defined by information overflow, and Mann offered them a tantalizing promise: with the right combination of high-tech productivity tools, you could find your way into a utopian state where work becomes effortless.
In 2005, when Clive Thompson wrote his famous "Meet the Life Hackers" feature for The New York Times Magazine, he quoted Mann as a spokesperson of the new tech-driven self-improvement movement.
43 Folders' subscriber count shot past the 100,000 mark and Mann was able to quit his programming job and support himself full time with his writing.
This was, to use my own terminology, the birth of The Age of Productivity. Mann paved the way to a powerful ecosystem of blogs that focused on how to become more efficient.
Gawker Media's Lifehacker blog became its most popular site, eventually cracking Technorati's top 10 list. Lifehack.org became a major force. Leo Babuta paid off his credit card debt with an ebook that merged Getting Things Done with Zen philosophy.
This was a good time to be telling the world how to become more productive.
But then we get to September of 2008.
The Post-Productivity World
It was on the eighth day of this month that Mann posted an odd little essay on his personal blog. He titled it "Better."
It was the tantrum of a talented writer whose pursuit of readers had led him astray. He expressed frustration with the superficiality of online writing, calling it "a diet comprised mostly of fake-connectedness [and] makebelieve insight."
"All I know right now is that I want to do all of it better," he wrote. "Everything better. Better, better."
The impact on 43 Folders was immediate. That same day, Mann posted a short note on 43 Folders saying that the site was no longer a "blog about productivity." He would, instead, help people embrace the hard work of "making something that you love — and making it better."
I rarely hear people mention the 43 Folders transformation, which may have to do with the fact that soon after Mann had his first child which turned his attentions understandably elsewhere.
But its impact, I argue, was profound.
Survey the current landscape of self-improvement blogs. It's no longer popular to post about productivity pr0n. The idea that all that stands between you and workplace bliss is the right OmniFocus configuration no longer holds its allure.
The Age of Productivity began its decline around the time Mann, its Prometheus, turned his back on it. We are now in a new age, one in which the big picture trumps the small. What matters in this new age is your work philosophy — not your systems.
Mann's new work philosophy, for example, focuses on creating excellent things that you care about.
My Career Craftsman philosophy, to name another example, focuses on becoming excellent to provide the capital needed to shape a compelling career.
Tim Ferriss, by contrast, rethought what currencies matter, moving emphasize from money to time — with profound effect.
While Leo Babuta has quietly and effectively molded Zen Habits in the spearhead of the Minimalist movement, perhaps the most successful of the recent re-imaginings of work.
Productivity, of course, is still important. Most mature work philosophies require that you can organize what's on your plate. But when you're guided by a philosophy, this organization becomes the easy part. Your drive to accomplish what you believe needs to be accomplished has a way of sweeping away the ineffective.
It's hard to judge an era while still in the middle of it, but from all accounts I think this Age of Workplace Philosopher represents an exciting shift in our thinking about work and happiness. The more seriously we struggle with the question of "What defines a good working life?", the better off we are. (And I mean "seriously struggle;" falling back to a vague, unverified cliche, like "follow your passion!", no longer holds water in this new age.)
I miss 43 Folders, and am still hoping that Mann will soon return to more regular updates on how his new philosophical outlook is taking shape. In the meantime, I'll continue to struggle away with the growing number of other writers who have taken up Mann's call to move our online conversation, dare I say it, productively forward.
(Photo by zen)