February 24th, 2015 · 31 comments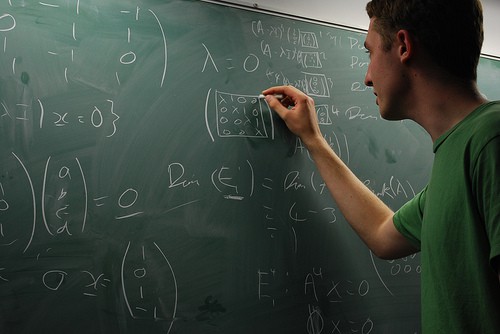 Surprising Understanding
Last summer, I wrote a post detailing various strategies for reading mathematical proofs faster.
Last week, I stumbled across a new strategy that I think may be relevant for many different types of deep information processing.
I came across this strategy while peer reviewing a complicated computer science paper. As I read, I quickly became frustrated. I was processing lemmas and theorems, one by one, but as the details for each slipped from my short term memory to make room for the next, there was no sense of a coherent whole. It was as if I couldn't get my metaphorical arms around this mathematical beast.
After an hour of this blind processing I decided to step back and try to summarize what I understood so far.
It was here that things got interesting.