March 23rd, 2014 · 42 comments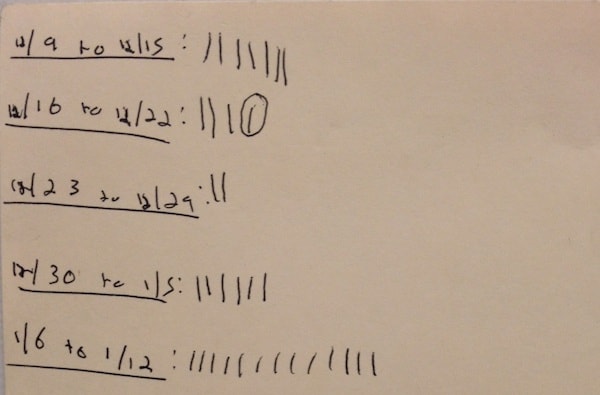 Meaningful Metrics
Some of you have been requesting to hear more about my own struggles to live deeply in a distracted world. In this spirit, I want discuss strategies for completing important but non-urgent projects. In my experience, there are two useful things to track with respect to this type of work:
Specific milestones: for example, the number of book chapters completed or mathematical results proved.
Hours spent working deeply toward milestones: for example, you can keep a tally of the hours spent writing or working without distraction on an important proof.
In my own work life, I find myself oscillating between these two types of metrics somewhat erratically, and I'm not sure why.