January 13th, 2018 · 32 comments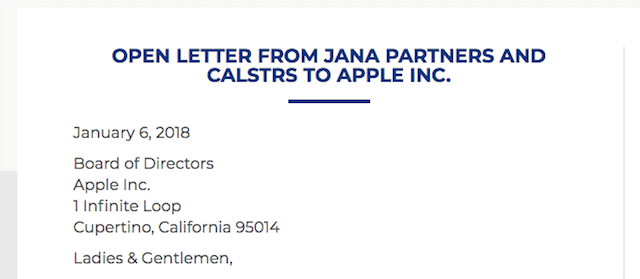 The First Stirrings of a New Activism
The investment funds run by Jana Partners and the California State Teachers' Retirement System hold a combined $2 billion in Apple stock. This ensured the business community took notice when earlier this week, these investors sent a letter to Apple expressing concern about the impact of the tech giant's products on young people.
To quote the letter:
"More than 10 years after the iPhone's release, it is a cliché to point out the ubiquity of Apple's devices among children and teenagers, as well as the attendant growth in social media use by this group. What is less well known is that there is a growing body of evidence that, for at least some of the most frequent young users, this may be having unintentional negative consequences."
The investors go on to make several recommendations, including the convening of a committee of experts to study the issue, the introduction of better parental controls, and the funding of more research.
This letter received significant coverage this week so I don't want to belabor its points or overhype its significance ($2 billion doesn't provide that much leverage against a $900 billion Apple market cap).
But I've been asked about it quite a bit, so I thought I would share a few initial reactions…