August 22nd, 2016 · 13 comments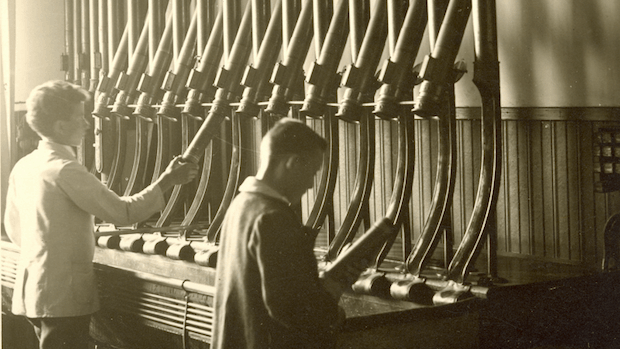 Connectivity Contradictions
Recently, I've been collecting stories from people who held the same type of job before and after the introduction of email. Something that struck me as I sorted through these recollections is their variety.
Email was a miracle to some.
For example, I talked to a woman who has spent many years in mergers and acquisitions. These deals, it turns out, require large contracts to be received and sent with urgency at unexpected times.
Before email, this meant weekends camped out at the office.
"If I was expecting a new version of a merger agreement, I would have to stand outside the fax room waiting for my 200-page document and then call to ask the other side to re-fax any missing pages," my source recalled.
"If there was even a possibility that I would be needed, it made no sense to go home…people would sleep at the office."
With email, these same urgent documents could suddenly reach her anywhere — greatly reducing time wasted squatting by the warmth of a fax modem and increasing time with her family.
"Email has been a plus," she concludes.
But email was also a curse to many others. 
One teacher I spoke with, for example, told me about how the arrival of email made teachers at her school suddenly available to parents in a way they never had been before.
The school eventually instituted a policy that all such emails must be answered within 48 hours.
"Email exploded," my source recalled. "My planning period was spent reading and answering emails…forget planning. [It became] a huge distraction from the already very difficult job of teaching."
A Useful Heuristic
How do we make sense of these contradictions?
As I sorted through more stories like the above an interesting pattern emerged.