[Note: Because I'll be away from technology tomorrow to enjoy the 4th of July festivities, I'm posting Friday's post one day early. See you on Monday. Enjoy the fireworks…]
Troubles In Physiology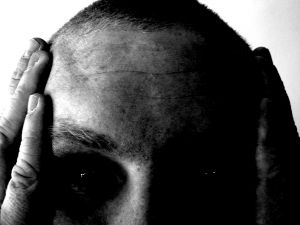 A reader recently wrote me in search of some advice. He was taking an intense human physiology course and worried about his grade. This student is responsible and possesses amazing willpower. Accordingly, in an attempt to ensure top marks, he had been following an incredible study schedule:
Monday – Thursday
Class: 8-12 (Human Physiology)
Lunch: 12-1pm
Working out: 1-1:30
Library: 2- 7
Dinner: 7-9
Library: 9-11
Friday
Library: 8-12
Lunch: 12-3
Library: 4-10
Saturday
Library: 8-12
Lunch: 12-3
Library: 3-6
Dinner: 6-8
Library: 8-10
Sunday
Library: 8-12
Lunch: 12-3
Library: 3-6
Dinner: 6-8
Library: 8-10
My Advice: Stop!
With such an outrageous number of hours spent hitting the books, this student expected to breeze through the class. Then he took the first exam. He got a 70 — well below the average.
What's going on here? There are literally no more waking hours left in the day for this student to study.
In response, here is the schedule I recommended he follow instead:
Study two hours after lunch, every other day, and a good chunk of time on Sunday morning.
In other words, my advice for improving his grade in this class is to study much, much less. Allow me to explain…
The Quantity Myth
A common myth plaguing college students is that grades are a function of smarts + hours spent studying. Since you can't change your smarts, your only option to increase your grade is to study more. What I love about this reader's story is that unless he is taking the absolute most difficult human physiology course ever taught in the history of mankind, his experience completely invalidates the study hour quantity myth.
In other words, if devoting every possible waking hour to a single course doesn't budge your grade, there must be something else more important playing a major role in determining your score.
This is why I advised the student to significantly reduce his work hours. Once this slash and burn is complete, he can turn his attention to the real question at the core of the studying process: what's the most efficient way to transform the inputs, arriving in the form of lectures, into outputs, leaving in the form of exam answers?
Here are some resources to jumpstart this thought process:
Studying is a Technical Skill
Why do Olympic swimmers clock worse times when they try harder in the water? In answering this question we discover the crucial different between technique and effort, and why the former is where you should focus when planning your study schedule.
Pseudo-Work Does Not Equal Work
When it comes to measuring how much work you've done, hours alone are a terrible metric. This article integrates intensity of focus into the equation and teaches you how to schedule productive work, not simply time.
The Focused-Question Cluster Method
A specific study technique fine-tuned to the type of abundant material presented in the type of class our example student faces.
Beyond these existing articles, I'll also mention the following specific advice:
Don't think in terms of getting a 70 despite the number of hours you studied. Keep this in mind: most of your study hours were wasted. If you had studied a third of that time you would have probably made the same grade.
Concentrate more on understanding what is being said in lecture as it is being said. Ask questions if you need to. When taking notes, try to synthesize and then write the concepts your own words. Understanding is key. Rote transcription is worthless.
Eliminate all Rote Review. Also a complete waste of time. Your entire studying schedule should be focused on being able to synthesize and explain the material, out loud, without looking at your notes, as if teaching a class. That's what indicates learning; not how many times you read the material quietly to yourself.
Above all: Relax! It's human physiology, not the future of the human race. No one actually cares how you do. And it's possible to sometimes screw up exams. I do it all the time. It happens. Live life. And keep this class only a small part of it.
The take-away message from this reader's problem should be clear: hours are meaningless when it comes to studying. Keep your focus on learning the material and you'll avoid landing yourself in a similar, terrible, over-scheduled situation.