4 Weeks to a 4.0 is a four-part series to help you transform into an efficient student. Each Monday between 3/30 and 4/20 I'll post a new weekly assignment to aid your transformation.
Welcome to Week 1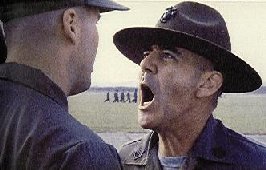 This is the first post in a new four-part series I'm calling 4 Weeks to a 4.0. Each Monday, for the next month, I'll be posting a new weekly assignment. I can't guarantee that you'll immediately earn a 4.0 if you finish all four assignments, but your grades will definitely improve and your stress will definitely plummet. If you want to overhaul your study habits, but feel overwhelmed by all the changes this requires, then this series is for you. Your first assignment, presented below, covers some scheduling basics.
Week 1 Assignment: Autopilots and Rituals
The goal of this first week's assignment is to help you reclaim your schedule. I don't want to overwhelm you, so we'll start small with two easy ideas: starting an autopilot schedule and initiating a Sunday ritual. Your assignment for this week is to adopt these strategies, which I detail below.
(1) Create an Autopilot Schedule
Identify all of the regular work generated by your classes — reading assignments, problem sets, lab reports, etc. For each such piece of regular work, set aside a specific day and time when you'll tackle this work every week. For example, you might decide that the two hours after lunch on Mondays is when you do the reading assignments for your history class.
I want you to follow this schedule for completing all of your regular work. At first, you'll violate this schedule…a lot. Sometimes work will take longer than you thought. Sometimes you'll procrastinate and miss a scheduled block. That's okay. After each such violation just return to your schedule, tweaking as needed.
For more information on autopilot schedules read this article.
(2) Adopt a Sunday Ritual
This simple idea was first described in the yellow book — where it generated enormous amounts of positive feedback. It works as follows: Every Sunday morning, right after you eat breakfast, go somewhere quiet to clear your head. Have a cup of coffee and read a newspaper or a non-fiction book that interests you. Then go for a long walk (in the woods if possible) and think big thoughts. The goal here is to renew the flame of intellectual curiosity.
Once this rejuvenation is complete, retire to a quiet corner of the library and review your week ahead. Remind yourself what's due and what little things you need to get done. Perhaps take an hour to knock off some of the urgent small tasks that might get lost in the chaos of the week (e.g., booking plane tickets home for an upcoming holiday or requesting recommendations for an internship application.) The key is to refresh and prepare for the new week.
For more information on the Sunday ritual read this article or chapter 2 of the yellow book.
Coming Up…
That's all for week 1. If you have questions or want to report on your progress, please leave a comment on this post so the other students can learn from your experience. Next week we're tackling notetaking habits.
Stay tuned…