4 Weeks to a 4.0 is a four-part series to help you transform into an efficient student. Each Monday between 3/30 and 4/20 I'll post a new weekly assignment to aid your transformation.
Welcome to Week 3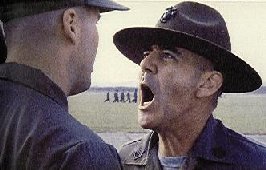 This is the third post in our four-part series 4 Weeks to a 4.0. In week one, I asked you to take control of your schedule, and in week two we overhauled your classroom notetaking. This week we advance to a crucial topic: your assignments. Nothing requires more time for an undergraduate than suffering through long readings or tackling impossible problem sets. Let's learn how to dispatch them with maximum effectiveness.
Week 3 Assignment: Efficient Assignments
There are two major types of assignments: readings and problem sets. Below I've described a streamlined strategy for dealing with each. Your task this week is to adopt these approaches for dispatching your regular work.

(1) Master Reading Assignments
Let's start with two simple ground rules:
Always work on your reading assignments in a quiet and isolated location — preferably far from your dorm. (Perhaps really far, when possible.)
Take notes on your laptop. It's faster and the notes are neater.
For reading assignments, I want you to use the same Question/Evidence/Conclusion format we discussed in week 2. That is, for every reading, start by taking the time to identify what question is being asked and the author's ultimate conclusion about this question.
Do this before you read the entire assignment.
Next, you need to capture some evidence to connect the question with its conclusion. How much time you spend here depends on how well you're expected to understand the reading. If you're going to be asked detailed questions about it on a test or in a paper, then read carefully, marking the sentences that contain relevant evidence. Once you've completed the entire assignment, go back and add the marked evidence to your notes — rewriting in your own words.
On the other hand, if you're only expected to understand the basics of the article — for discussion in class, or to follow the professor better during lecture — skim much faster, marking just a few pieces of evidence that jump out. Don't waste time trying to master every nuance.
For more information, see step 2 of part 2 of the red book.
(2) Master Problem Sets
Acing a problem set is a three step process:
Set aside 2 – 3 hours to solve the easy problems and attempt to solve the hard problems. The latter step is crucial. When you get stuck on a hard problem, identify exactly why you are stuck — actually spend time trying to solve it, even though it hurts your brain and is frustrating. This will make it easier to crack later.
Meet with your problem set group (assuming this is allowed). Try to choose a group of students who are a similar skill-level and are willing to work in advance. Avoid those goons who take pride in starting at 2 am the night before the deadline. From my experience, finding a single well-matched partner is better than a large group. Discuss the hard problems, why you're stuck, then explore together different paths for becoming unstuck. Once again, you have to concentrate hard on the sticky problems. I know it's difficult. But brain pain is part of becoming better at math.
Attend office hours. At this point, there should just be a few problems that thwart you. Furthermore, you've spent time with these problems alone and with your group, so you're familar with their details. Ask your TA specific questions about these problems. Explain what you tried, where you're stuck, and what you think you need to learn in order to get unstuck. Definitely don't just say: "I don't get it," and then wait for an answer. Work with your group and your TA during office hours until you have solves all the problems. Take advantage of this momentum to finishing writing up the formal version of your problem set right there.
Notice, this technique requires that you start the first step two or three days before office hours, which are typically the night before the deadline. In other words, you have to start early. Sorry. Technical courses are hard.
For more information read this article.
Coming Up…
That's all for week 3. If you have questions or want to report on your progress, please leave a comment on this post so the other students can learn from your experience. Next week is our final week. We'll attack the biggest academic beast of them all: studying. So stay tuned…