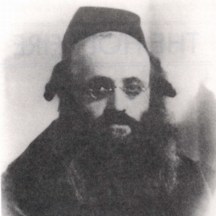 Kalonymous Kalman Shapira was an influential Polish Rabbi murdered by the Nazis in the Trawniki concentration camp. Before the war, Rabbi Shapira published a respected book on learning titled Chovas haTalmidim, which roughly translates to The Student's Obligation.
A reader (and religious studies graduate student) named Daniel recently pointed my attention to the following excerpt from this book:
"[N]o amount of resolve will help a person unless he learns to budget his time and utilize it for accomplishment. For an undisciplined person's days and nights are confusion, all of his time is confusion and is wasted. Every night he will say, 'How did the day pass? I didn't even feel it passing; it stole away from me and escaped.' In this fashion, the next day and the following one will also slip away, wasted and used up on inconsequential matters."
What is Rabbi Shapira's suggestion to avoid undisciplined time confusion? This should sound familiar…
"If you have compassion on yourself, you will learn to budget your hour; every hour will have its own task. You should decide before you begin how much time you want to spend at even mundane matters…Your hours should not be left open, but should be defined by the tasks you set for them. Write out a daily schedule on a piece of paper and don't deviate from it; then you will reach old age with all your days intact."
If this computer science thing doesn't work out for me, perhaps I should consider yeshiva…
#####
I'm pleased to announce that the audio version of So Good They Can't Ignore You is now available to listeners in the UK. You can listen to an excerpt here or find our more here.