The Envelope Please…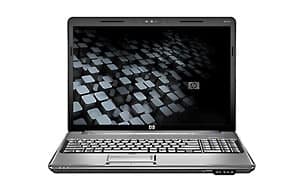 Earlier this afternoon I reviewed your entries for the Freshman 15 laptop giveaway contest. I separated out the entries that were: from students; showed a legitimate need for a laptop; and suggested a cool use for the machine if won. I then used Random.org to generate a truly random number (derived from atmospheric noise) to select a winner from this pool.
Without further ado, the winner is:
Dustin from Illinois
He'll receive, courtesy of HP:
A 500 GB media drive
A docking station
A PhotoSmart printer
A stylish HP Messenger Bag
Lots of free software.
I couldn't be more pleased to be giving this prize to Dustin. He has had some hard breaks recently. He currently does all of his college work either on public computers or on the slow machine back at his parent's home. He can't come close to affording a new computer and the ability for him to work on campus — and take advantage of the fast internet connection there — would be huge.
He also suggested a cool study hack involving the recording of lectures using the laptop's built in microphone.
So Dustin, congratulations!
And thank you to everyone who took the time to enter and share your innovative hacks. Remember, if you didn't win, you still have all of these upcoming chances to enter:
Finally, my hat's off to HP for sponsoring such a cool contest. It feels great to be able to help someone who really needs it.