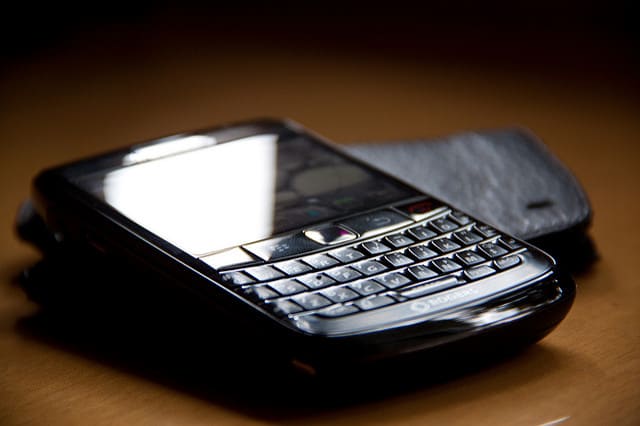 When I was researching Digital Minimalism, I came across an interesting article written by Vlad Savov for The Verge. It was titled: "It's time to bring back the dumb phone."
I've both read and written numerous articles about the negative aspects of the modern smartphone, and have interviewed many people who have returned to a simpler alternative with few regrets.
But what caught my attention about Savov's piece was the following new (to me) argument he made in favor of stepping back from these devices:
"This is not as drastic a regression as you might think — or as it might have been a few years ago. In the age before paper-thin tablets and laptops, your smartphone truly was the only viable connected device you could carry around everywhere.

But nowadays? I have paper pads thicker and heavier than the Apple MacBook…[y]ou can tuck a tablet discreetly into a large jacket pocket, and it can connect to LTE networks."
Like Proust's Madeleine, this comment sparked in me memories of the early smartphone era; a time when laptops were large, bulky affairs and accessible WiFi connections scarce. In this context, a "smart" phone that might allow you to send an email or perform rudimentary document edits could significantly improve your productivity when away from the office.
But as Savov notes, there are now many other affordable, portable, connected devices that offer much better productivity experiences than even the largest phone.
So why do smartphones persist in a world where their original rationale has dissipated?
My current theory: Steve Jobs.
When Jobs returned to Apple computer in an interim position in 1996, the company was still competing in the business productivity market. Indeed, one of Jobs's first actions was to accept a $150 million dollar investment from Microsoft and form a partnership to maintain a Mac version of Microsoft Office.
But starting with the 1998 release of the iMac, Jobs began executing his vision to transform the company into a consumer brand. By 2000, he effectively eliminated the Mac clone market and shut down the productivity-focused Newton and OpenDoc projects.
In 2001, the iPod was introduced. In 2006, the iTunes store sold its billionth song.
It's in this context that Apple began developing the iPhone: a smartphone conceived from the start as a consumer lifestyle product. The reason people lined up outside Apple stores for this device's initial release was not because they cared about getting more done on the go, but because they wanted to be a part of the shiny new chrome-case digital culture it represented.
We're used to this idea today, but it really was radical back in 2007.
This history is important to revisit because it reminds us of the shaky foundation on which our current culture's compulsive smartphone habits are built.
The original smartphones solved a real problem: how do I check in on work when away from my office computer? This problem is now better solved by more recent innovations.
The communication devices that dominate our time and attention today, by contrast, are mainly used for novel behaviors, like compulsive social media checking, that were developed specifically to exploit the trend of non-business users craving fancier phones.
Which brings us back to Vlad Savov's article. He asks if it's time to bring back the dumb phone. If we return to thinking of these gadgets in a more purely instrumental sense — that is, asking what important problems they solve — then, perhaps to our surprise, we might find ourselves wondering why the appropriate answer is not just a simple "yes."
(Photo by Leon Lee.)