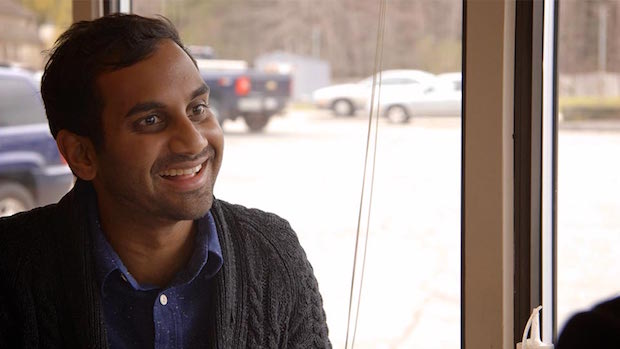 Deep Thoughts with Aziz Ansari
Last summer, comedian and actor Aziz Ansari was a guest on Stephen Dubner's Freakonomics Radio show.
The stated purpose was to discuss Ansari's book, Modern Romance, but the conversation wandered toward a wide-ranging exploration of Ansari's complicated relationship with the Internet. I thought I would excerpt some choice quotes below.
Here's Ansari on email versus depth:
"I would just get so many emails. And then when I started filming my TV show I just set up a thing that said, this email is dead. I'm not checking email…And I had an assistant on my show and I was like, you can call her…And you know what you realize is, all that shit people email you about all the time, all day, none of it is important. None of it is pressing…I found that I'm much more focused when I don't have those little questions. And then at the end of the day I just have someone fill me in on everything or I call someone on the phone."
And here he is on his social media habits:
"I deleted Twitter and Instagram off my phone. I mean I use them to like post stuff but I don't have them on my phone. I don't have, like, a feed. I don't follow anyone. And I used to read that stuff a lot. And now I don't read it. I don't see those pictures. And I don't miss it."
And on why people spend so much time online:
"What you're reading it for, and this is just my personal theories about this stuff, what you're reading it for is a hit of this drug called the Internet."
And his novel idea for putting the value of most Internet content into perspective:
"Like, here's a test, OK. Take, like, your nightly or morning browse of the Internet, right? Your Facebook feed, Instagram feed, Twitter, whatever. OK if someone every morning was like, I'm gonna print this and give you a bound copy of all this stuff you read so you don't have to use the Internet. You can just get a bound copy of it. Would you read that book? No! You'd be like, this book sucks. There's a link to some article about a horse that found its owner somehow. It's not that interesting."
These insights, of course, all lead me toward an insistent question: How can I get this man a copy of Deep Work?