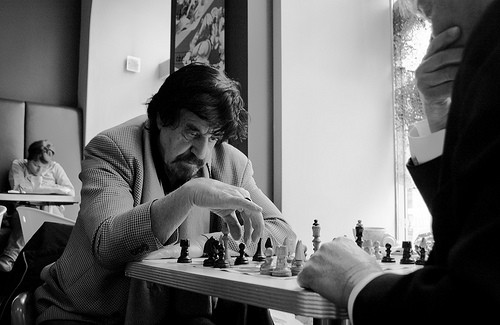 The Chess Master and the Economist
A reader recently sent me an interesting interview with Ken Rogoff, a hotshot economics professor at Harvard.
As a young man, Rogoff was a world-class chess player. He eventually translated his ability to grad school where he studied economics with a focus, naturally enough, on game theory. What caught my attention in Rogoff's interview was his dedication to diligence.
Even two interests, in Rogoff's thinking, represented one too many:
[A]t graduate school he became convinced that dividing his attention meant that both his chess and his economics were suffering. He had to make a decision. [He chose economics.] "Part of my strategy of moving on was to give it up completely. I don't play chess casually…Not unless it's incredibly rude to decline playing."
He elaborates:
"Being very good at anything involves being somewhat addicted."
Bottom line: I am increasingly stricken by the yawning gap that exists between the feel-good, follow your passion, be the change you want to see-style chatter that fills the online world, and the reality of how people actually end up making a true impact.
(Image by jojoivika)