I don't normally post outside of my Monday, Wednesday, Friday schedule. But this story seemed like a perfect addendum to Friday's discussion of the Zen Valedictorian, and I have some time to kill this afternoon, so the result: a bonus weekend post. Enjoy your Sunday…

The Tale of Tyler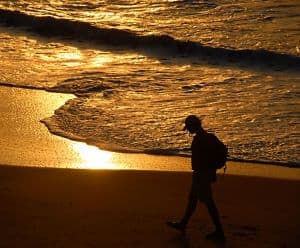 Earlier this month, I received several e-mails from a reader whom, for the sake of his anonymity, I'll refer to by the pseudonym Tyler. This student attends a top university. He recently returned after taking some time off to travel and work. In his recounting, he had burnt out trying to live the grind lifestyle. He needed the time off to get away from the undergraduate meat grinder and rediscover his direction.
His Return to Campus and Simplicity
On his return to campus, Tyler vowed to live a different lifestyle. Serendipitously, this decision coincided with the publishing of my Radical Simplicity Manifesto, which captures many of the core principles more recently detailed in the Zen Valedictorian Philosophy. Motivated, in part, by the manifesto, Tyler made some major changes to his student life.
His changes included:
Declaring a classics major.
Tyler had been on track to major in biochemistry. He wasn't interested in medical school, but people in his life assured him that such a major was "practical." On his return, however, Tyler realized that if he didn't focus on something that truly ignited his interest, he might once again tumble toward a burn out. So he declared a classics major. He enjoyed these courses. They helped him understand the world and his place it in. He wanted more of this intellectual stimulation. Practicality be damned.
Slashing and burning his extracurricular schedule.
Tyler was tired of running from one activity to the next, fueled by the belief that more was better, and without a full resume his post-grad options would dwindle. No more! On his return, he cut out all major activities from his life with the exception of one: assisting in cancer research in a campus lab. This work provided obvious meaning, and he made it the primary target of his extracurricular energy.
Pro-actively enjoying his new free time.
In his initial e-mail, Tyler shared with me a touching story. A few weeks into his newly simplified semester, he saw, at the last moment, an announcement about a well-known author coming to speak on campus. "With my old schedule, I never would have had the time to go to something like this," Tyler recalled. But with his new, underscheduled lifestyle, he wandered over, got engrossed in the talk, hung around after and managed to meet and chat with the author. The event opened his eyes. There is a lot of meaningful living to be done when you give yourself the time.
Focusing on his pared-down academics.
With his schedule lightened and his major aligned with his interests — not some vague notion of practicality — Tyler has put renewed focus onto his coursework. Gone is the adversarial relationship with his assignments, as existed with his old, overloaded schedule — a context in which every new deadline stung him with a fresh injection of stress. Instead, he can now revel in his work. He takes his time with assignments. He can go back over readings and ponder their meaning. He can work on paper ideas for days before actually writing. Stress has been replaced with engagement and curiosity.
Innovating.
Tyler smartly noticed that his interest in biochemistry and cancer research as well as the classics, is an unusual combination. With this in mind, we recently applied for two different fellowships. One will allow him to stay on campus over the summer and work seriously on his research. The other will allow him to take classics courses over the summer while researching. As Tyler reported to me, his underscheduling allowed him to invest a couple weeks pondering his classics fellowship essay. Combined with the excellent grades he now earns in these classes, and the great recommendation this spawned, it was no surprise to hear, earlier this week, that he had won the grant.
The Zen Valedictorian at Work
Though I hadn't yet described the Zen Valedictorian Philosophy when Tyler returned to campus, he had stumbled upon most of its core principles. He went from overloaded to underscheduled, cranked up his focus on his major and his single extracirricular, and, with his summer fellowships, he has begun the process of innovation.
The effects, you'll notice, are exactly as predicted by the philosophy. The underscheduling led to an immediate stress reduction and a new engagement with college life. He enjoys his coursework and can now pursue random opportunities — like attending an author's talk or applying for a fellowship. Also as predicted, the focus allowed by this underscheduling led to drastically improved academic performance. He credits his strong work in his classics courses as the key to him both being notified about and then subsequently winning the summer course grant. Finally, we can only imagine how the full innovative picture here — the departmental star, interesting, classics-spouting, cancer-researching student scholar — will open powerful, fascinating opportunities for Tyler after he graduates.
Imagine what would happen if you followed Tyler's zen example…