The pandemic got knowledge worker types suddenly thinking more seriously about their telecommuting setups. Once it became clear that we might be toiling hour after hour, day after day, in our own homes, that Ikea desk in the corner by the washing machine no longer seemed quite so adequate.
I enjoyed, during the early months of this period, sharing here on my newsletter case studies about some of the more unusual or interesting home office setups that my readers sent me. You'd be surprised, for example, by how many people relocated to tents in their backyard. One professional musician went so far as to build a cabin for practicing inside his apartment. I even wrote an article about the topic for The New Yorker.
As I recently discovered, however, the bestselling fantasy novelist Brandon Sanderson put us all to shame. His home office heroics began in 2008, when he and his wife bought a nondescript house in a nondescript Utah suburb. Sanderson noticed the adjacent lot was still undeveloped. As he explained in a recent Reddit comment:
"So I started to plan. And the next year, I bought that lot. When my wife asked what I wanted to do with it, I was quite decisive. I wanted an underground supervillain lair."
It took Sanderson eleven years of planning, but as revealed in a series of stunning photographs that he shared on his newsletter, he finally built up both the resources and courage to start digging.
Here's a photo of the hole he excavated. Keep in mind that this is in a normal-sized lot between two houses. Sanderson admitted that it took some wrangling to get the needed permissions from his town ("the city really has no idea what to do with someone like me").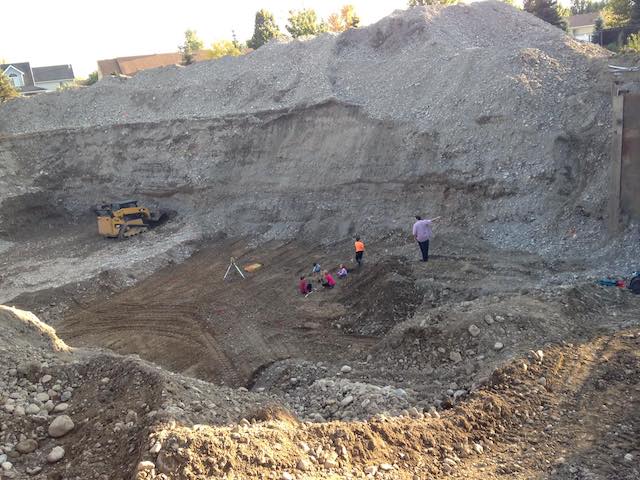 Here are the concrete walls being added to the lair. To keep the space epic, Sanderson insisted on twenty-foot ceilings.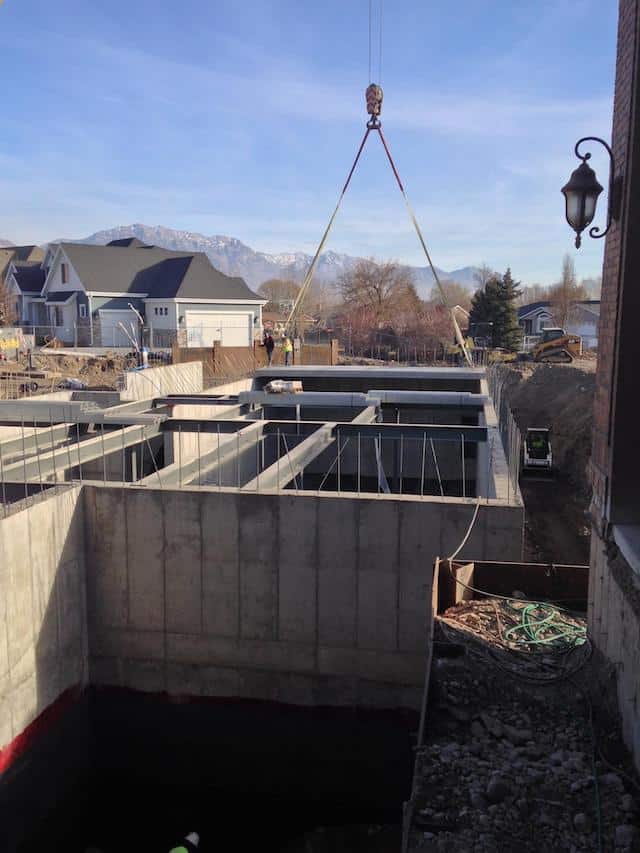 After the lair was completed and covered back over, Sanderson built a garage and extended driveway on the lot so that it looked as if nothing unusual was going on in this space next to his house: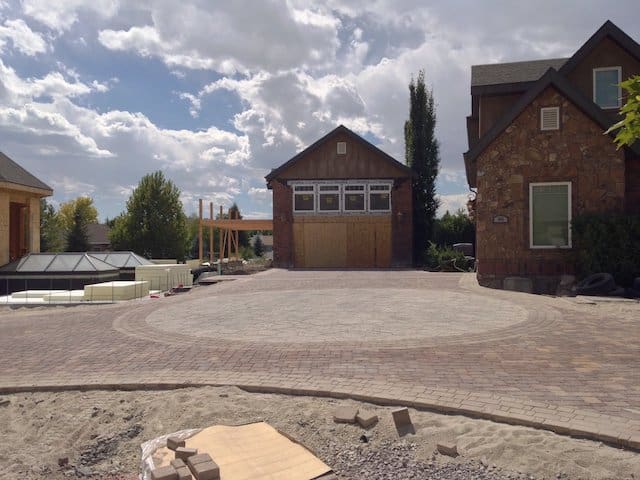 Though Sanderson posted these photo back when construction began several years ago, it wasn't until last spring, when he allowed cameras from the CBS Morning Show to tape an interview in the lair, that we got our first look inside.
Here's the secret stairway that leads down to the complex from inside his house. The stained glass windows depict covers of his popular books.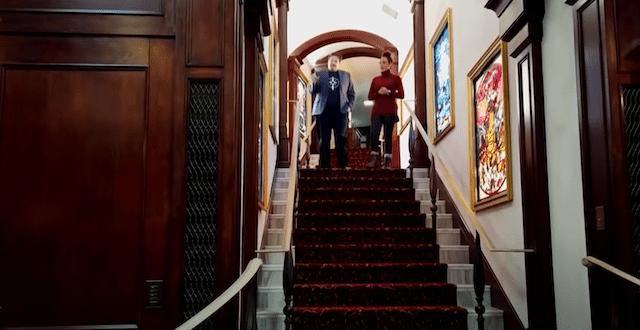 The nook where he's sitting in this photo is where he plans to setup his writing desk. The more formidable tiled space in the background, surrounding the cylindrical saltwater fish tank, is meant for larger gatherings. He calls it his "Adventurer's Club."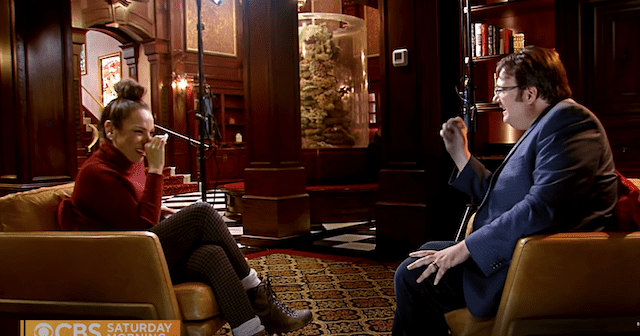 Here's the movie screening room he added that features three rows of reclining seats and a full-size screen.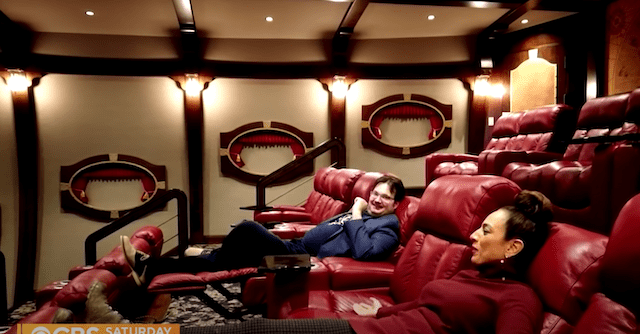 "It's…admittedly a little extravagant," Sanderson writes. "[But] what else would you expect from a fantasy novelist?" No explanation is needed for me. As my readers know, when it comes to producing important work, I'm always happy to see someone go, well, deep.