What Impresses You?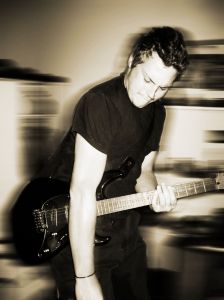 Study Hack readers, I assume, are ambitious. They like the idea of staking a unique route through life, preferably one that impresses others. But what constitutes impressiveness?
Having spent the past seven years writing about young people whom most would agree, reflexively, fit the definition of "impressive" (whatever it is), I felt I was in an interesting position to hypothesize on the subject. In doing so, I derived a surprising conclusion. And I want to share it with you.
The Two Types of Accomplishments
If you do something hard I will give you my respect. If you build your blog to 5000 subscribers, I will acknowledge that you accomplished something hard. I will take you seriously. Ditto if you're an excellent guitar player. Or, grew a solid business from nothing.
You will not, however, reach rock star status. You will not have groupies. People will not be magnetically drawn to you. Indeed, you will probably be the target of a some malcontented gossip: "he got lucky," "he's a grind," "he's too ambitious." A failure might spark some schadenfreude among the more rock-hearted of your peers.
The same would not hold true if instead you won a Pulitzer Prize for your novel. Or, had your band become an underground hit in New York.
For some reason, these latter accomplishments will hit others as more pure. More natural. People might lob the word "genius" in your direction. (Something your successful blog is unlikely to elicit.) You may have groupies. People will tolerate your eccentricities. They'll fight to be close.
Assuming this is true: Why? What is the difference here?
I Could Do That…But I Didn't
Here's my theory:
The first class of achievement is knowable. Someone can simulate roughly what it takes to become great at the guitar or build a blog. They believe, in the back of their mind, that given enough time and motivation, they too could replicate the feat. You are given respect for your dedication. But dedication reeks of the mundane, so this respect falls short of idolization.
The second class of achievement, on the other hand, has an aura of magic. It fits our national obsession with natural genius. It's difficult to simulate writing a great novel or having that mojo that makes a band hot. People do not think they could do these things, even if given a lot of time. How you did it remains mysterious — like magic.
This also makes you less of a threat. You're not drawing attention to their lack of dedication, but, instead, merely showing off a god-given talent that people can comfortably accept they do not possess.
(In social psych, this is called the genius effect. When someone is demonstrably more talented, it serves our self-esteem best to elevate their ability to grandiose, unobtainable levels.)
The Implication
The dirty secret of this game is that when you gain expertise within a given area, it soon becomes clear that the idea of pure genius begins to crumble. Left in the rubble: work.
Here at MIT, the 25-year-old prodigy professor who has an office on my floor works significantly longer hours than anyone else.
There's a reason no one writes a great novel before the age of 27 — it takes around a decade of hard work to polish craft to a point where such a feat becomes a possibility.
Top rock bands craft a sounds for years. Those that succeed mix hard work with being in the right place with the right sound at the right time in music history.
The point: "magic" is not that much different than hard work. Sure, there is a lot of luck mixed in and it does require some natural talent, but typically not the Good Will Hunting style insta-genius that we like to mythologize. All things being equal, therefore, you should go after magic when the opportunity presents itself. The return on investment can be staggering. Or so I hear. I'm still working on my novel…