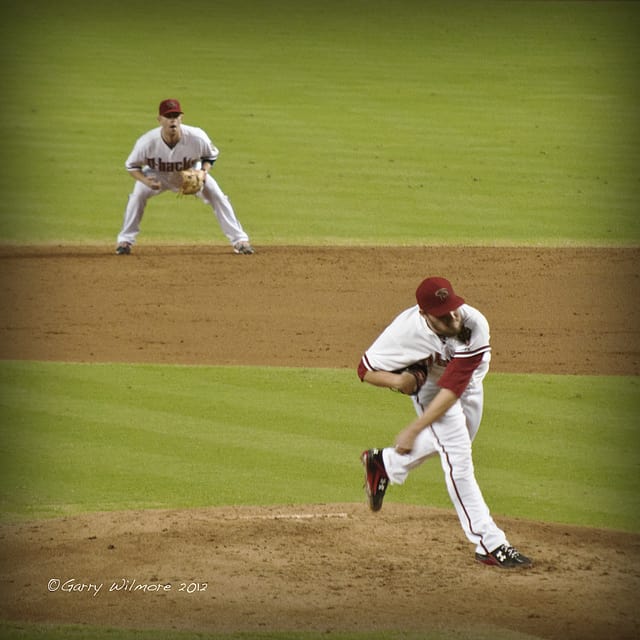 Distracted in the Dugout
Last week, the Washington Post featured a front page story about the declining number of kids who play organized baseball. There are various reasons for this decline, but the story emphasized the sport's lack of action.
Here's an articulate 15-year old, as quoted in the article, explaining his reasons for quitting baseball:
Baseball is a bunch of thinking, and I live a different lifestyle than baseball. In basketball and football, you live in the moment. You got to be quick. Everything I do, I do with urgency.
This teenager is right. Baseball, undoubtedly, is a slow sport: even more so for spectators than the players.
But while this might be bad news for those hoping to attract the allegiance of the iPhone generation, I've found it to be quite useful in my own quest to sharpen my deep work skills.
Deep Relaxation
In particular, I try to listen to at least one baseball game per week on the radio (we don't have cable, and I can't stream local coverage, so there's no other way for me to legally catch the games).
When listening, I maintain a strict "no technology" rule — no phones, no iPads, no other source of electronic distraction (I do allow myself to read during commercial breaks).
My experience is that the slowness of the games, combined with the lack of visual stimuli, can be, at first, excruciating.
If I stick with it, however, my mind eventually downshifts — quieting the noisy neuronal clamoring for easy entertainment, and leaving instead an unencumbered attention of a type that I often seek in my work.
Listening to a ballgame, in other words, becomes excellent training for reaching and maintaining the deep mental states that produces things that matter.
I'm not suggesting that everyone become baseball fans. I am suggesting, however, that if you take deep work seriously, it's worth having some rituals outside your professional life that help you practice the states of mind it requires.
(Photo by Garry Wilmore)