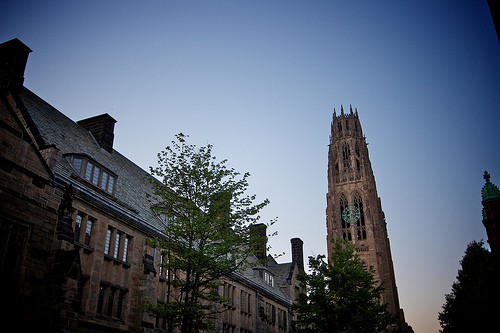 A Common Query
Earlier this fall I received an e-mail from a rising freshman at Yale. It read, in part:
As college draws nearer, I am growing increasingly concerned about what I'm going to do with my life.
Most of the people around me seem to think that the safest route for me is to go pre-med, because it is a well-defined path that leads to a stable career.
The thing is, I don't really want to do pre-med. But I don't know what else I want to do with my life. What should I do?
I get this question enough that I thought it worthwhile to share my response (put into bullet point format for readability). I'm hoping the new college students among you will find something relevant here…
My Response
Don't go pre-med.
Instead: table the question of your future until the start of your sophomore year.
During your freshman year, take core courses and use your leftover electives to sample more exotic subjects. Try out a few activities to find out which seem interesting and, more importantly, which offer the most compelling opportunities to someone willing to pay it a lot of attention.
Then, at the start of your sophomore year, make some choices: Choose one major (not two, not three). Choose one or two extracurricular areas to focus on (not three, not four). Then attack these small number of things with a large amount of time and attention. Become excellent at them.
At this point, put aside any doubts about whether you made the right choices. Always move forward. Never look back and wonder.
As you know, I don't believe in pre-existing passions. In my experience, there is no right or wrong major or activity waiting out there for you to discover. There are, however, right or wrong reasons for pursuing something.
Motivational psychology tells us that what matters in a pursuit is the loci of control. If you're going after something because you sampled it and you found it interesting, that's a good enough reason for your mind to get on board and provide the motivation and engagement you need for a good, successful student career.  If you're going after something only because "most of the people" around you thought it sounded safe, that is, from a psychological point of view, a disastrous reason. You're in for unhappiness at best and deep procrastination at worst.
To summarize: First take some time to see what's out there, second make your own choices (but don't sweat them), and then third go big without reservations.
(Photo by CanWeBowlPlease)