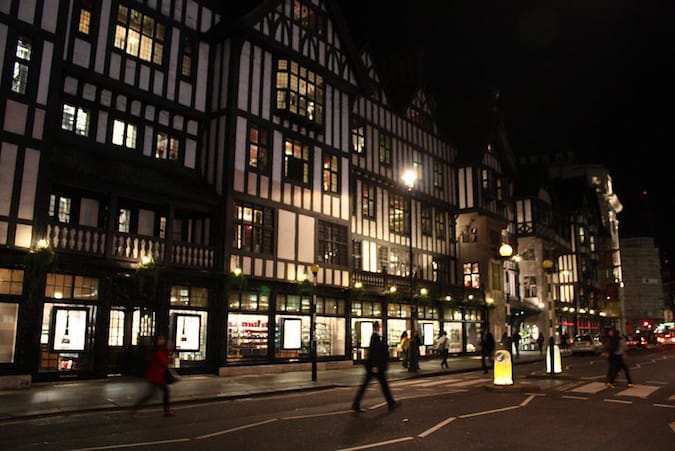 It's been about a month since I proposed the Analog January Challenge. Accordingly, I've begun to receive reports from those who've made it through a full four weeks of enhanced analog activity.
I thought it would be interesting to share one of these case studies…
One of the first reports I received was from Edward (not his real name), a young man living in London, who ended up traveling to Florida to visit family during the month.
Edward claimed that jet lag complicated the READ piece of the challenge, but he still managed to finish two biographies, a non-fiction book on psychology, and Gone With the Wind. He also started Little Women, as he figured it was probably smart to have read the book before going to see the Greta Gerwig film.
As for the MOVE piece, Edward noted that "London really does save my butt on this one." While in the city, he found it both easy and enjoyable to walk its historic streets, observing his surroundings and allowing his own thoughts to keep him company. When the "crazy city noise" got overwhelming, he'd find refuge in Hyde Park.
Edward's time in Florida, on the other hand, was a different story. As he explained, unless you live in one of the Sunshine State's big cities, "the incentive to move for any reason is severely curtailed."
As an extrovert living in a city for most of the month, the CONNECT piece of the challenge was easy. He told me he had no trouble finding twenty people with which to hold conversations. He even ended up in a deep conversation with the flight attendants on his flight to the states.
As for MAKE, Edward took on an unusual, but frankly awesome challenge: memorizing London's famously complicated street layout. "When I have a free afternoon," he explained, "I do this by riding a bus route for its entire length." He adds the obvious coda: "it's a great exercise in mental solitude — nothing to think about but the road ahead."
Reflecting on the MAKE challenge, Edward noted that part of the difficulty of pursuing any skilled hobby is that it will likely require some sort of regular practice routine, which is not always an easy addition to an already busy schedule.
On the other hand, he found deeper value lurking in his struggles to decipher London's streets: it sharpened his appreciation for how hard it is to actually do things that are worthwhile.
"I'm seeing people who are having a bad time managing their expectations about their world," he mused. "There's a confusion about how much effort someone needs to put into something in order to find success." A few afternoons lost among London's labyrinthian road system cured this hubris.
Finally, there was the JOIN piece of the challenge. "HUGE progress," Edward summarized. He had been worried about this part of Analog January as he couldn't think of anything that he might want to actually participate in on a regular basis.
Then a friend of his asked him to join a weekly Dungeons and Dragons group. "This really isn't my cup of tea," Edward explained, but because he was participating in the challenge, he figured he would give it a shot.
He now finds himself every Sunday, from 1 to 5, sitting with a group of friends in an office boardroom, rolling the dice and slaying orcs. "I still don't quite understand the game," Edward admits, and it's occasionally a touch boring, but it provides four hours every week when he knows he'll be sitting in a room with real people, in no particular rush, just being present, and talking, and passing snacks and trying to figure out those damnable weird dice.
"It's now easily the most fixed routine I have," he said.
What strikes me about Edward's story are not the specific ways with which he filled his time during his Analog January Challenge — as these are unique to his particular situation — but instead the sheer volume and variety of non-screen related activities in his life during this month.
So many have allowed the contours of their existence outside of work, family obligations and school to shrink down to the comforting numbness of a screen, that it can be bracing at first to encounter the intense engagement of a life that's lived free from passive consumption, and instead rich in so much that's so real.
(Photo by Rodrigo Galindez)