Procrastination Rises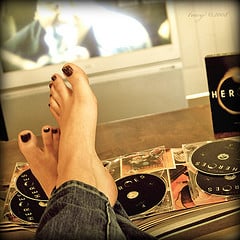 A reader recently sent me an e-mail in which she admitted:
I think I am starting to suffer from deep procrastination — and it's only six weeks until my exams! I need some motivatiom for this final push, but I just can't seem to find it.
She's not alone. I've noticed an uptick in similar e-mails, and this doesn't surprise me. For students teetering on the precipice of deep procrastination, exam period, with its significant increase in work, is a perfect catalyst for pushing them over the edge. If you see exams looming but simply can't muster the energy to start seriously preparing, then you may already be in the grips of this scourge.
In this post, I describe a collection of simple tips that can help you escape this pre-exam slump. It's not a long term solution to your potenital deep procrastination (for this, you need to evaluate your relationship with your major and reconnect to your studies). But it will help in the short term.
Five Tips to Fight the Pre-Exam Slump
Exams are hard and deep procrastination is serious. But it's surprising how often the little changes, like those described above, can knock you out of even the deepest ruts.
(Photo by xtheowl)