Note: I was away for the holiday weekend, attending a college conference. Because of this, there was no Monday Master Class yesterday. Today's post will take the place of both yesterday's Master Class and the normal Wednesday post.
Professorial Wisdom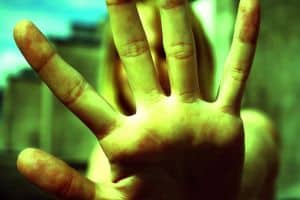 I often recommend to struggling students that they talk to their professors. My philosophy: when a class is giving you trouble, figure out exactly why and then craft a customized solution. Your professor's input is an invaluable piece of this process.
But here's the thing: a lot of students have no idea how to approach a professor. As an academic in training I've witnessed this firsthand. In this post I want to describe four common mistakes students make when asking a professor for help. I pair each with a suggestion of what to do instead.
Way #1: Saying "I don't understand this at all."
Many students see professors as a magic wisdom-imparting machine. To them, the very act of attending office hours holds out the promise of instant understanding. This leads them to show up and say, in essence, "I don't get it," and then sit back and wait for glorious comprehension to flow like water.
Here's the problem: It doesn't work that way.
The professor has spent hours teaching these subjects, if he could make you understand them from scratch in one short conversation, he wouldn't have spent so much time going over them in the lecture hall.
Instead: Before you attend office hours, work through the problematic concept, using both lecture notes and relevant readings to help guide you. Identify exactly where you get stuck. List out what you tried and why it didn't work. Explain all of this to the professor so he can help dislodge you from your specific mental logjam.
Way #2: Trying to justify your lack of understanding instead of seeking help.
The following scenario is surprising common: A student is frustrated that he can't understand some concept. He's spent hours. It seems utterly incomprehensible! When he arrives at office hours to chat with the professor, he spends incredible energy trying to explain why no one could possibly understand it. Every time the professor offers advice or a suggestion, the student quickly retorts with how he has already tried that or why it won't work.
This just annoys the professor. You are not going to convince her that the concept is somehow unknowable. It is. You're making a mistake in your thinking.
Instead: Follow the strategy suggestion for the previous problem. By explaining what you understand, where you're stuck, and how you tried to get unstuck, you will maximize your chances of getting real help.
Way #3: Asking if there is any way you can improve your grade.
Many students think of grading as a bargaining process. Sure, they might have scored lousy on the exams, but that's just the starting point for the negotiation, right? There has to be some extra project or sob story that can get that 'B' looking more like an 'A'?
Wrong.
Professors hate this. Many will simply respond with the following secret to getting a better grade: score higher on the tests and assignments. Some will seem concerned, but secretly mark you down as someone to avoid.
Instead: Participate a lot in class. Show a real interest. Get to the know the professor during office hours and demonstrate the effort you are putting in. If you do this, he will likely give you a break if your grade is borderline. He'll do this for good reason and without you having to ask.
Way #4: Asking for advice on how to study.
It's a not-so-subtle tactic. Students pretend like they are being conscientious by asking for advice on how to prepare for the big test. Their underlying motive, however, is trying to figure out exactly what they need to review to ace the exam.
Professors see through this ruse. Their default answer is always: understand the readings and what we discussed in lecture and you'll do fine. In other words: bug off!
Instead: Make sure you understand what type of questions the exam will cover and what level of understanding will be expected. This is fair game. A professor should divulge this information in class before the exam. If she doesn't, remind her. Once you know these general constraints, then, in standard Study Hacks style, you need to devise the most efficent and specific possible study strategy that prepares you to handle these demands.