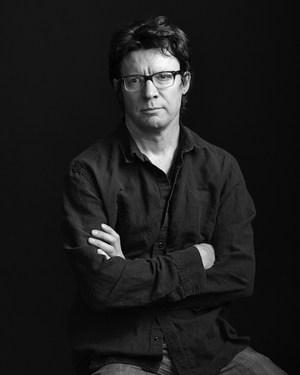 The Crawford Prescription
Matthew Crawford is one my favorite social critics.
(Damon Linker got it right when he quipped in The Week: "Reading [Crawford] is like putting on a pair of perfectly suited prescription glasses after a long period of squinting one's way through life.")
Crawford's 2009 book, Shop Class as Soulcraft, which I draw from in Deep Work, takes on the bewildering, dehumanizing mess that is the knowledge economy.
His 2015 follow-up, The World Beyond Your Head, takes on the natural next topic: the attention economy.
This book is complicated and ambitious. But there's one thread in particular that I think is worth underscoring. Crawford notes that the real problem with the current distracted state of our culture is not the prevalence of new distracting technologies. These are simply a reaction to a more fundamental reality:
"[W]e are agnostic on the question of what is worth paying attention to — that is, what to value."
In the absence of strongly-held answers to this question our attention remains adrift and unclaimed — we cannot, therefore, be surprised that app-peddlers and sticky websites swooped in to aggressively feast on this abundant resource.
Ecologies of Attention
Crawford's solution (which echoes the concluding chapter of the also excellent All Things Shining) is that we need to apprentice ourselves to existing ecologies of attention — his term for the well-defined frameworks that specify what matters, what doesn't, and why, that suffuses most craft endeavors.
He spends time profiling short-order cooks, hockey players, and a team that custom builds baroque-style pipe organs. As you master these well-structured crafts, he argues, you don't lose autonomy, you instead gain it.
A cook in his kitchen or hockey player on the ice makes clear distinctions between what's worth paying attention to and what is not. They perceive their surroundings with a nuance and richness lost to the uninitiated. They exert agency, in other words, on the formation of the world beyond their head.
When you exist outside of such ecologies, by contrast, you lose this agency and your world is instead shaped for you by other, often mechanistic means — be it Facebook's newsfeed or the algorithm Niantic Labs deploys to locate Pokemon on your block.
This idea is subversive. Since Descartes, we've lionized the ability for the individual to create his or her own value judgments. But when it comes to the question of what we pay attention to Crawford argues we need help.
My intuition is that many of my generation are increasingly craving a return to this attentional autonomy. There's something dehumanizing about the endless attention engineered feeds scrolling by on smart phones. We're ready for the hard, structured work required to take back control of our mental life.
#####
If you're interested in Crawford, a good starting point is Brett McKay's recent podcast interview with the author — it's quite good.
If you're interested in these types of books, but would like smart summaries of the main points before deciding whether or not to buy, I recommend trying Blinkist. They recently sent me a free membership and I've been loving it.