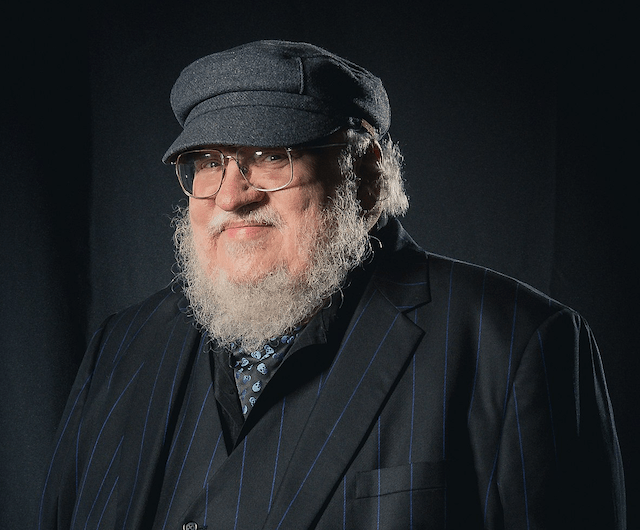 As discussed in a blog post published earlier this week, Game of Thrones scribe George R. R. Martin is trying to take advantage of the pandemic to help finish The Winds of Winter,  the long awaited (and long overdue) next title in his epic fantasy series.
Years earlier, Martin bought the building across the street from his Santa Fe home to provide some separation between his personal and professional lives ("no longer would I write all day in my red flannel bathrobe"), but more recently he found even that space had become too distracting to properly concentrate.
So he's now relocated to a remote mountain cabin with a bad internet connection where he can really get serious about writing.
To avoid needing to make his own coffee, he even has poor assistants — whom he regrettably calls "minions — take two-week shifts at the cabin. Because Martin is not exactly a specimen of peak physical fitness, and therefore rightly concerned about Covid, he has them self-quarantine for two weeks at home before their shifts begin.
Like a gearhead gawking at Jay Leno's $50 million car collection,  I always find it fascinating, if not at times unnerving (minions!?), to read about how rich professional thinkers support concentration when money is no object.
At times like these, I think a lot of us could probably get a lot out of an isolated mountain cabin. Even if we had to make our own coffee.