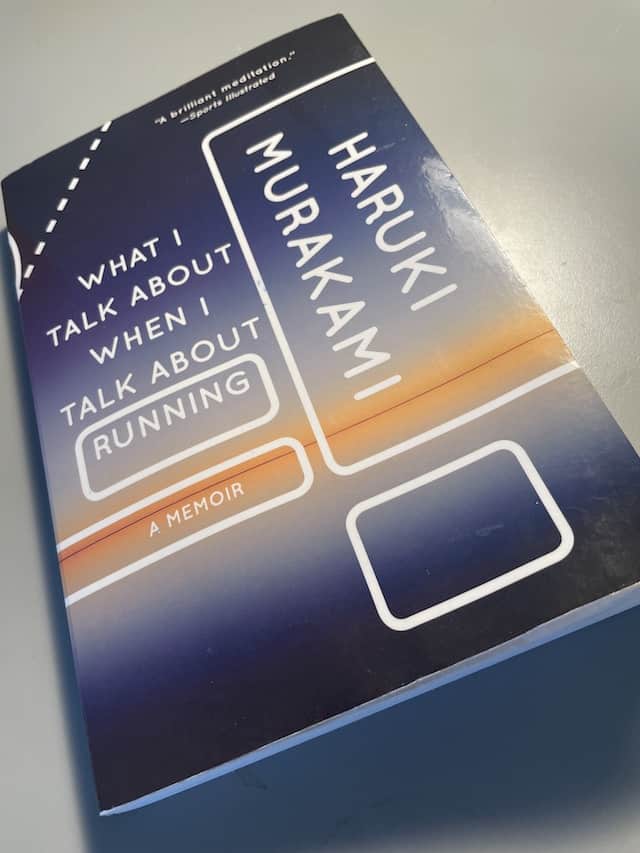 I recently returned to Haruki Murakami's 2007 pseudo-memoir, What I Talk About When I Talk About Running. I first encountered this book back in 2009. It inspired me at the time to write an essay titled "On the Value of Hard Focus," which laid the foundation on which I went on to build my theory of deep work. Which is all to say, Murakami's short meditation on running and art holds a special place in my personal literary canon.
On my re-read, my attention was snagged by the following passage:
"Gradually, though, I found myself wanting to write a more substantial kind of novel. With the first two, Hear the Wind and Pinball, 1973, I basically enjoyed the process of writing, but there were parts I wasn't too pleased with. With these first two novels I was only able to write in spurts, snatching bits of time here and there — a half hour here, an hour there — and because I was always tired and felt like I was competing against the clocks as I wrote, I was never able to concentrate. With this scattered approach I was able to write some interesting, fresh things, but the result was far from a complex or profound novel."
Murakami wrote his first two novels late at night after closing down the bar he owned and ran near the Tokyo city center. These works were well-received: his first won a prize for new writers from a literary magazine, and his second also attracted positive reviews. But the effort both exhausted and frustrated him.
Murakami realized he was coasting on bursts of latent talent. He had caught the attention of the literary establishment because of inventive stretches in his prose, but he worried that if he kept producing these "instinctual novels," he'd reach a dead end.
Against the advice of nearly everybody, he sold his bar, and moved to Narashino, a small town in the largely rural Chiba Prefecture. He began going to bed when it got dark and waking up with the first light. His only job was to sit at a desk each morning and write. His books became longer, more complex, more story driven. He discovered what became his signature style.
"My whole body thrilled at the thought of how wonderful — and how difficult — it is," he recalled,  "to be able to sit at my desk, not worrying about time, and concentrate on writing."
Neither our economy nor the demands of a live well-lived dictate that everyone should aspire to be sitting alone at a desk in rural Narashino, crafting literature to the light of the rising sun. My growing concern, however, is that such real commitment to thought has become too rare.
It was only through this intellectual monasticism that a talent as large as Murakami was able to extract the works for which is so rightly now revered. And yet, outside of award-caliber novelists, a similar commitment to depth is alarmingly rare. Even the elite cognitive professions such as professors, lawyers, doctors, and journalists, for which the value of thought is clear and accepted, find themselves increasingly trying to slot these efforts into fragments of time sieged by unrelenting messages, and meetings, and news, and minutia.
This the moment of melancholy that hit me as I returned to this book earlier this week: Many of us in such jobs have become like the young Murakami, up late after closing the bar, frustrated that the metaphorical novels we're crafting aren't what they could be.