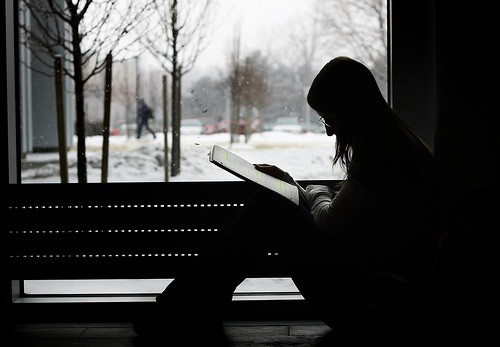 The Deliberate Student
I just received the e-mail reproduced below from a computer science major who successfully applied the deliberate practice hypothesis to his academic work.
This is good food for thought for students home for Christmas break. As you think about your fall and make plans for your spring, remind yourself of the following essential truth:
When it comes to studying, there's a huge difference between doing work and doing useful work. If you're not putting a lot of thought into navigating this distinction, you're probably mired in the former.
On to the e-mail…
"I'm a computer science major with little background in programming. I took a data structures course this semester, and scored below average on my midterm."
"I actually studied pretty hard for that exam, but obviously failed to make the distinction between 'hard work' and 'hard to do work'."
"Last week, I decided to use deliberate practice to weed out my weak points by going over the more difficult problem sets in extreme detail. I ended up breaking the curve for the final."[Cal: see here and here and here for more on applying deliberate practice to master technical topics.]
"I think the reason I failed to fully reap the benefits of deliberate practice on my midterm was that I avoided it (subconsciously), because it was mentally taxing. But that's one of the reasons why it works."
#####
This post is part of my series on the deliberate practice hypothesis, which claims that applying the principles of deliberate practice to the world of knowledge work is a key strategy for building a remarkable working life.
Previous posts:
(Photo by JSmith Photo)