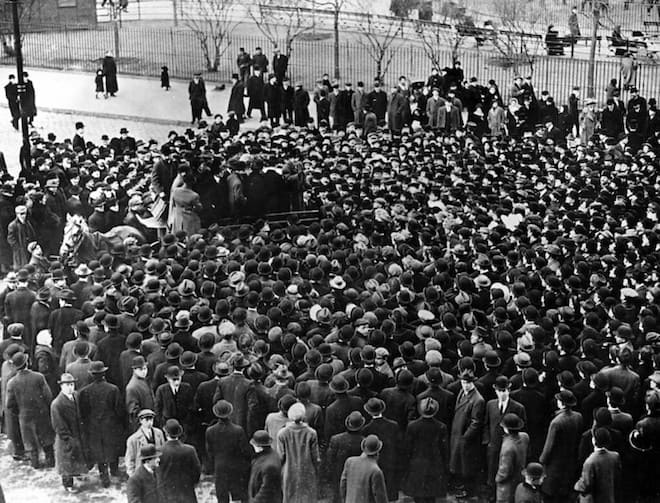 The most recent issue of The Atlantic includes a fascinating article by Jonathan Haidt and Tobias Rose-Stockwell. It's titled, "The Dark Psychology of Social Networks."
In Digital Minimalism, I argued that our relationship with social media was transformed when the major platforms updated their designs to make these services less about checking on other peoples' status, and more about checking incoming "social approval indicators," which arrive in the form of likes, retweets, shares, hearts, streaks and tags.
This key shift, which took place between 2009 and 2012, is largely responsible for retraining us to think about social media as something to check all the time. Our current moment, in which we both accept and lament the status of our phones as constant companions, was a direct consequence of these tweaks to social media technology.
(For more on this idea, see also my New York Times op-ed on Steve Jobs's original vision for the iPhone.)
In their new article, Haidt and Rose-Stockwell trace another unintended consequence of the introduction of social approval indicators to social media: the breakdown of online civility.
Drawing from the work of philosophers Justin Tosi and Brandon Warmke, the authors argue that adding quantifiable approval to a public forum leads to what's known as moral grandstanding, an activity in which speakers take turns, each trying to out do those who came before them in whipping up approval from the crowd:
"Grandstanders tend to 'trump up moral charges, pile on in cases of public shaming, announce that anyone who disagrees with them is obviously wrong, or exaggerate emotional displays.' Nuance and truth are casualties in this competition to gain the approval of the audience. Grandstanders scrutinize every word spoken by their opponents—and sometimes even their friends—for the potential to evoke public outrage. Context collapses. The speaker's intent is ignored."
This definitely sounds familiar.
As Haidt and Rose-Stockwell point out, this grandstanding isn't somehow fundamental to our times, or an unavoidable side effect of public conversation, or even a necessary tactic for aggressive advocacy. It is instead an unexpected consequence of a small number of design choices made by the major social media companies a decade earlier.
These companies added easy ways to share and approve of posts to improve the experience of timeline-style content consumption, a new concept at the time. They ended up accidentally short-circuiting our brains.
The one place where I diverge from Haidt and Rose-Stockwell, however, is when it comes to solutions. At the end of their Atlantic article they offer three fixes to this current state of affairs. All of them focus on changes to existing social media platforms that would minimize the conditions that spark moral grandstanding.
What was missing from their list is an even more powerful solution that can actually create real improvement right now: encourage people to use social media much less.
The problem with Haidt and Rose-Stockwell's suggested solutions is that they would require social media companies to make changes that would almost certainly reduce their revenue. For those who barter in attention, moral grandstanding is good business
My solution, on the other hand, can be put into action immediately and yield significantly positive results, as it has for the increasing number of people embracing a more minimalist approach to these tools.
The sooner those who write about social media accept that the current importance of these technologies are inflated, and that for most people these platforms don't need to play a major role in their civic or personal lives, the sooner we can get about repairing the damage that we're only now beginning to fully understand.
#####
Photo by Kheel Center.