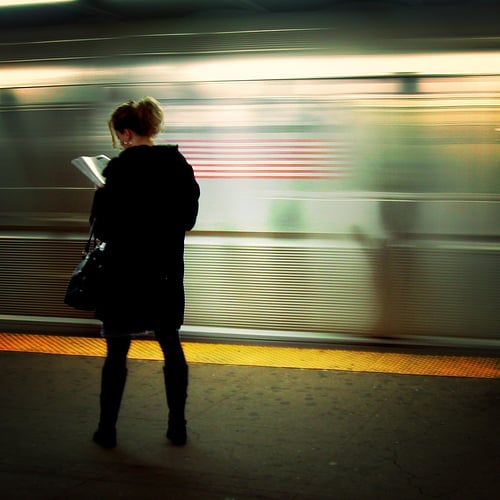 The Productive Professor
I'm fascinated by people who produce a large volume of valuable output. Motivated by this interest, I recently setup a conversation with a hot shot young professor who rose quickly in his field.
I asked him about his work habits.
Though his answer was detailed — he had obviously put great thought into these issues — there was one strategy that caught my attention: he confines his deep work to long, uninterrupted bursts.
On small time scales, this means each day is either completely dedicated to a single deep work task, or is left open to deal with all the  e-mail and meetings and revisions that also define academic life.
If he's going to write a paper, for example, he puts aside two days, and does nothing else, emerging from his immersion with a completed first draft.
If he's going to instead deal with requests and logistics, he'll spend the whole day doing so.
On longer time scales, his schedule echoes this immersion strategy. He teaches all three of his courses during the fall. He can, therefore, dedicate the entire semester to two main goals: teaching his courses and conceiving/discussing potential research ideas (the teaching often stimulates new ideas as it forces him to review the key ideas and techniques in his field).
Then, in the spring and summer that follow, he attacks his new research projects with the burst strategy mentioned above, turning out 1 – 2 papers every 2 months. (He aims for — and achieves — around 6 major papers a year.)
Notice, this immersion approach to deep work is different than the more common approach of  integrating a couple hours of deep work into most days of your schedule, which we can call the chain approach, in honor of Seinfeld's "don't break the chain" advice (which I have previously cast some doubt on in the context of writing).
There are two reasons why deep immersion might work better than chaining:
It reduces overhead. When you put aside only a couple hours to go deep on a problem, you lose a fair fraction of this time to remembering where you left off and getting your mind ready to concentrate. It's also easy, when the required time is short, to fall into the least minimal progress trap, where you do just enough thinking that you can avoid breaking your deep work chain, but end up making little real progress. When you focus on a specific deep work goal for 10 – 15 hours, on the other hand, you pay the overhead cost just once, and it's impossible to get away with minimal progress. In other words, two days immersed in deep work might produce more results than two months of scheduling an hour a day for such efforts.
It better matches our rhythms. There's an increasing understanding that the human body works in cycles. Some parts of the week/month/year are better for certain types of work than others. This professor's approach of spending the fall thinking and discussing ideas, and then the spring and summer actually executing, probably yields better results than trying to mix everything together throughout the whole year. During the fall, he rests the part of his mind required to tease out and write up results. During the spring and summer he rests the part of his mind responsible for having original thoughts and making new connections. (See Douglas Rushkoff's recent writing for more on these ideas).
I'm intrigued by the deep immersion approach to deep work mainly because I don't usually apply it, but tend to generate more results when I do. I'm also intrigued by its ancillary consequences. If immersion is optimal for deep work, for example, do weekly research meetings make sense? When you check in weekly on a long term project, it's easy to fall into a minimal progress trap and watch whole semesters pass with little results. What if, instead, weekly meetings were replaced with occasionally taking a couple days to do nothing but try to make real progress on the problem? Even doing this just a few times a semester might produce better results than checking in every week.
I don't know the answers here, but the implications are interesting enough to keep the immersion strategy on my productivity radar.
(Photo by moriza)