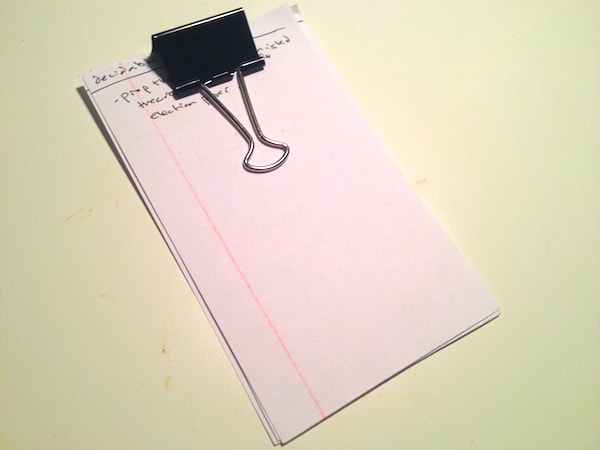 A Look Inside My Systems
I'm committed to the idea that deep work is the key to a successful and meaningful professional life. Not surprisingly, I back up this commitment with a complex set of battle-tested systems that ensure I spend a non-trivial amount of time in a state of intense depth each week.
At the moment, due to these systems, I average between 15 – 20 hours of deep work per week. I manage this even though I'm professor with a full course and service load, an active blogger and writer, a father of two young boys, and someone who rarely works in the evening.
Now I want to let (some of) you inside my world and explain exactly how I make this happen…
In more detail, I'm going to host an exclusive, invite-only webinar on Sunday, January 3rd where I will walk through the details of my deep work systems and answer any and all questions on this general topic from the webinar attendees.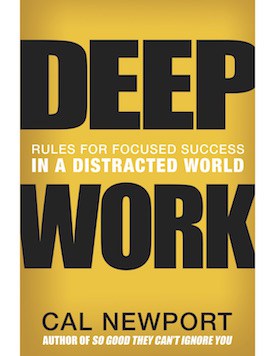 Here's the catch: invitations to the webinar will be limited to people who pre-order my new book DEEP WORK, which will be released on January 5th.
(Note: If you're in the UK, you should pre-order here.)
Once you've pre-ordered the book (of if you've already done so): simply click here to access an online form where you'll be asked to enter your e-mail address and some order confirmation information.
Once we've confirmed all the entries, I'll e-mail this pre-order list the information needed to access the webinar. After the webinar, I'll also send this pre-order list a full recording of the event for those who cannot attend live.
Why am I limiting this event to people who pre-order the book?
Pre-orders carry a great weight in the modern book business. Major retailers such as Barnes & Noble, for example, now use pre-order numbers to determine how seriously to take a new release.
I'm using this event, therefore, for two reasons:
To try to convince those who think they'll buy the book anyway to consider pre-ordering it.
To thank those of you who have supported my efforts over the years to spread the gospel of deep work.
This offer will only be available for the next few weeks, as we're planning on processing all the entries before the Christmas vacation. So if you're thinking about taking advantage of this invitation, don't procrastinate too much.
Enough about this. Now back to our regularly scheduled programming…