The New Season Begins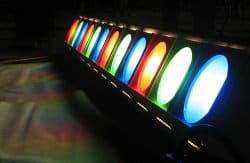 Last fall I launched an interesting experiment: College Chronicles. It was a blog-based reality show in which I followed three students struggling to improve their study habits. They kept me updated on their progress and allowed me to post regular articles about the trials they faced.
College Chronicles 2: From Stressed to Zen
This fall I want to produce a new season of College Chronicles. Here's the twist: the focus will be on students who want to make the transition from overloaded to becoming a Zen Valedictorian. That is, I will follow busy students who are trying to make significant reductions to their obligations and rediscover some sense of balance and purpose — all the while trying to maintain or even improve their impressiveness.
This means I need new volunteers. I'm looking for students who:
Are overloaded, heading toward a burn out, and are looking for relief.
Are willing to attempt the Zen Valedictorian lifestyle for a semester. This means, among other things, steep reductions in your obligations, the rediscovery of free time, and the careful cultivation of a small number of activities toward becoming intensely impressive.
Are willing to send me regular updates on their progress and have me post about their experience. (I'm happy to use pseudonyms.)
If you're interested in taking part in this new season of College Chronicles send me an e-mail briefly describing your situation.
I look forward to hearing from you!
(Photo by jc_jc_jc_jc)