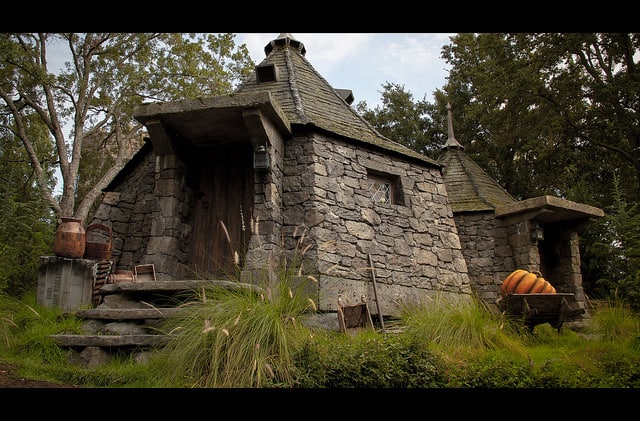 A Magical Muse
This past fall, news broke that Harry Potter author J.K. Rowling was building a replica of Hagrid's hut near the border of a forest on her Scottish estate.
Though its intended use is unknown, Entertainment Weekly speculated Rowling might be designing the ultimate writing cabin for her current project: penning the screenplay for a Potter prequel.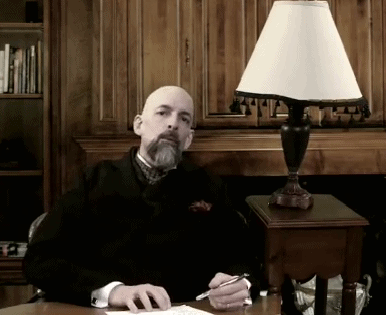 This reminded me of Neal Stephenson. To set the right mood for his 17th century historical novel, Quicksilver, he wrote the manuscript longhand with a fountain pen, in a basement alcove decorated by an 18th century map of London.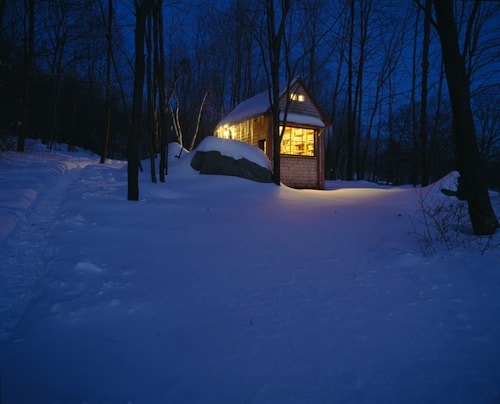 Similarly, when Michael Pollan still lived in Connecticut, he wrote his books about nature in a hut (which he built by hand) in the woods beyond his backyard. On nice days, the large window facing his desk could be swung open — erasing the boundary between outside and in.
Immersive Work
I love how these authors strive to inhabit the deep work that's made them famous, and don't just treat their craft as another series of tasks to be checked off somewhere between sending e-mail and stopping by the store. They make work an experience, not a chore.
Perhaps this is part of why they're so good at it?
Staring aspirationally at the photos above, it's hard not to wonder if it's possible to translate this emphasis on crafting the best possible environment to other knowledge work pursuits. What would the ultimate computer programming den look like? How about the optimal mathematician's proof solving chamber?
Maybe in a future where deep work is given its due, these are questions that will have ready answers.
(Hagrid hut photo by Scott Smith)
#####
My friend Elizabeth Grace Saunders just published her new book with Harvard Business Review Press. It's called How to Invest Your Time Like Money. Elizabeth's systematic treatment of making decisions about what to spend time on (as oppose to the standard focus on organizing your existing commitments) has been influential to my thinking. Check out what she has to say…