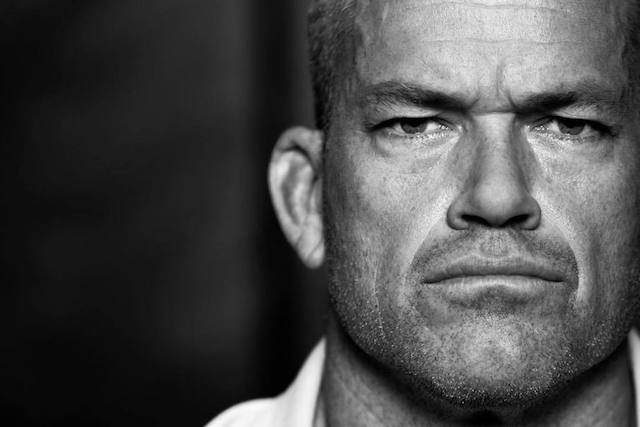 On Doing Less to Get More
Jocko Willink is an intimidating looking man (see above). He's also intimidatingly impressive. He's a former Navy Seal who was awarded a Bronze and Silver Star in Iraq while leading Task Force Bruiser: the most decorated special forces unit in that war. He recently wrote a business bestseller called Extreme Ownership and now does leadership consulting.
He has a new book out and its title caught my attention: Discipline Equals Freedom.
I haven't read the book yet, but I did listen to Jocko's interview with the always-sharp Ryan Michler. Here's how Jocko explained his book's theme early in the discussion:
"If you want freedom, then you need to have discipline…the more discipline you have in your life the more you'll be able to do what you want. That's not true initially; initially the discipline might be things you don't want to do at the time, but the more you do things that you don't want to do, the more you do the right things, the better off you'll be and the more freedom you'll have…"
Jocko's examples of this idea in action mainly concerned personal development. More discipline with your finances, for example, will eventually yield more financial freedom, while more discipline with time management will allow you to do more interesting things with your time.
As I listened to the interview, however, I was struck by the thought that his concept might also prove relevant to the seemingly less related context of digital knowledge work.
The front office IT revolution granted the knowledge worker an amazing amount of apparent new freedom: email made communication with anyone about anything instantaneous; the world wide web put all information at their fingertips; the mobile revolution allowed them to take these promethean gifts with them everywhere.
But as I discussed in my recent post on stagnant economic productivity, this apparent freedom is yielding mixed results. And I can't help but wonder if Jocko's wisdom hints at an alternative vision.
The new economy does offer exciting new opportunities, but perhaps the most effective way to unlock this freedom in the long term is to be more disciplined in the short term, especially when it comes to your time and attention: to focus relentlessly on producing the things you know how to do best at the highest possible level of quality, while ignoring the attractive digital baubles that promise you conveniences and the potential of breakthrough connections and exposure.
As Jocko put it: "do things you don't want to do…do the right things," and trust this discipline now will eventually generate the freedom you seek.