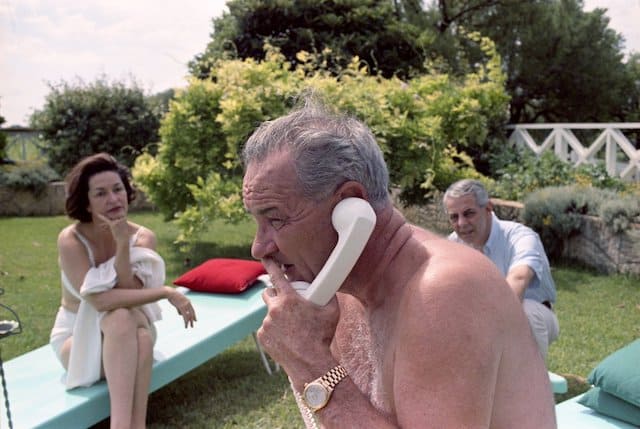 A reader named Peter recently sent me a perceptive note. He had just returned from a visit to Austin, where he had visited the LBJ Ranch, now operated as national historical site, located about 50 miles west of the city in the Texas Hill Country.
As Peter recalled, during the tour, the guide emphasized that as president, Lyndon Johnson was so obsessed with connectivity that he had a telephone installed beside his pool. "Everyone in the tour group laughed," wrote Peter. But as he then correctly pointed out, this collective mirth may have been hasty.
In an age of smartphones, everyone has access to a phone by the pool. Also in the bathroom. And in the car. And in every store, and on every street, and basically every waking moment of their lives. The average teenager with a iPhone today is vastly more connected than the leader of the free world sixty years ago.
I thought this was a good reminder of the head-spinning speed with which the connectivity revolution entangled us in its whirlwind advance. We haven't even begun to seriously consider the impact of these changes, or how us comparably slow-adapting humans must now adjust. Be wary of those who embrace our current moment as an optimal and natural evolution of our species' relationship with technology. We still have a lot of work ahead of us to figure out what exactly we want. After sufficient reflection, it might even turn out that taking a call by the pool, LBJ style, isn't as essential as we might have once imagined.