Course Overload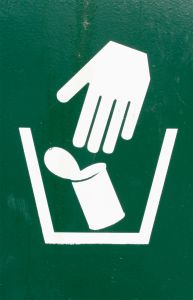 One of the key concepts of last week's Radical Simplicity Manifesto was the importance of a manageable course schedule. Organizational techniques can only take you so far. Eventually, the confluence of too many hard courses becomes too much to handle. Avoid this problem by avoiding overwhelming schedules.
The advice described in this post goes a long way toward this goal. I first learned this unexpected nugget way back in 2003, when I was conducting the initial interviews for How to Win at College. It stuck with me for two reasons. One, it's simple. Two, it opened my eyes to how much control elite students maintain over who or what gets permission to demand their attention.
The rules reads as follows: Drop a course every semester.
From Overload to Reduction
Allow me to elaborate. At the beginning of each semester, sign up for one or two more courses than the normal load for your school. During the first two weeks, attend all of these classes. Read the syllabi. Get a feel for the professor's lecture style and personality. Ask questions about what the tests or papers will be like. Complete a few reading assignments and gauge what the ensuing discussions require.
Once you have completed this scholastic recon: drop the courses you liked the least; leaving yourself with a normal course load. There is no penalty for dropping courses. It costs no money. It doesn't show up on your transcript. But the advantages to you can be substantial…
A Little Pain to Avoid a Lot
Yes, I agree, it's annoying to sit in on extra classes. But it's just for two weeks. And the first two weeks of the semester are the easiest. This is a small price to pay to avoid a toxic course — the type of mood killing, time stealing, kick in the groin monsters that have a way of thoroughly trashing unsuspecting undergraduates. In How to Win, I referred to this technique as an Academic Insurance Policy. It protects you against disaster semesters.
From Controlled to Control
The students who first taught me this advice had a strong desire to control their experience. One of the ways they were able to support a Rhodes Scholar lifestyle, without going insane, was by fastidiously eliminating any potential source of mental friction in their day to day schedule. They realized that taking great care in course selection is a crucial piece in ensuring that their college experience foldings the way they wanted. My humbles suggestion: follow their lead.
Related Posts