Academic Hell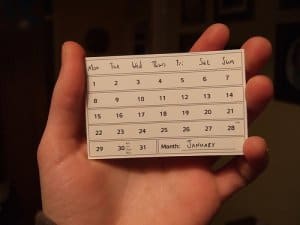 I recently met a student whom I'll call Amy. She's a rising junior in the pre-med honors program at a top state university. After a strong freshman year, Amy kicked off her first semester as a sophomore with a schedule bearing four "very difficult" courses.
"As soon as the semester started, I sensed that this schedule would not work," she recalls. "But for some reason, I kept all of it, thinking: 'Hey, I'm smart, I can make it through this.'"
"Big Mistake!"
"I found myself learning exam material, for the first time, three days before the test and living day to day, always fearing what was to come…it was academic hell!"
When the grades were returned, Amy was not happy. To make things worse, she was drained. As she explains, by the end of the semester, she had begun to "loathe" her classes; a source of devastating deep procrastination.
The Turnaround
The following semester, which ended this past June, was a different story. Amy scored much higher grades. Her performance in the undergraduate research lab where she worked improved significantly, earning her the honor of a solo project — something that will play a big role in her med school applications. And she no longer loathed her classes.
What changed? Something simple. Something that no employer, professional school or graduate school would ever notice. But still something that made all the difference in the world for this one student. It's a stress reduction technique that is tragically ignored by too many students.
In this article, I give it the attention it deserves…
The Biggest Avoidable Source of Student Stress
Between the first and second semester of her sophomore year, Amy changed her course load. She went from four very difficult courses to a much more reasonable 14 credit hours. She was also careful about the balance of courses. She had only one lab course, and selected the others to fall between 9 and 12, leaving her afternoons free to study.
"I felt like something was wrong; like I shouldn't have this much free time," recalls Amy. "With fewer classes, however, I could actually focus during my study time and make progress."
Here's the important point: Though this change drastically improved Amy's life, the medical schools to which she plans on applying won't even notice. In other words, the "academic hell" Amy suffered through during her first sophomore semester was entirely unnecessary.
The Hardcore Myth
Many students believe that taking a punishing course load will somehow indicate a higher ability; making it easier to land jobs or post-graduate positions. Here's the reality: it won't.
Employers and professional schools will notice your GPA, where you went to school, and your major. They don't care about about how many credit hours you jammed into each semester or how hard your schedule was compared to others in the same major. The same goes for graduate schools. Though it's true that specific professors on the admissions committee might look at your grades in the classes relevant to their specialty, they don't care about the general hardness of your particular schedule.
The implication: once you've chosen your major, it's in your best interest to construct the most reasonable, balanced, low-stress course load possible. Jamming in an unnecessary number of heart-attack courses serves no purpose other than to make your life hell. It won't make you more impressive to the outside world.
Some practical advice for using your schedule to dramatically reduce your stress:
Don't double major. Even if you "like" both majors. Even if you think that the particular job or graduate program you're interested in demands both. (They don't.) Neither are good reasons. A double major will force you to have hard semesters and offers little extra reward in return.
Select your major early. A big source of terrible semester are students who decide, late in their academic career, to tack on a new major or change their major — requiring a large number of hard pre-reqs to be knocked off in a short amount of time. Your major is less important than you think. Settle on something sophomore year and stick with it.
Make a long-term course schedule. Don't live semester by semester with your course planning. Instead, map out what courses you need for your college's core requirements and your major's requirements, and then make a long-term schedule to avoid pile-ups.
If I was only allowed to offer you one piece of advice to make your college years easier, it might be this simple rule. Nothing seems to have as profound an effect on student stress than a killer course load (though a killer extracurricular load runs a close second). What pains me is that this stress is so unnecessary. Get the credit hours required to graduate. Take the courses required for your major. That's all that matters. Don't make you life much more difficult than it needs to be.
As Amy says: "I realized that the pseudo-life I had been living that past semester was something I never wanted to do again."
You should consider making a similar pledge.
(Photo by Joe Lanman)