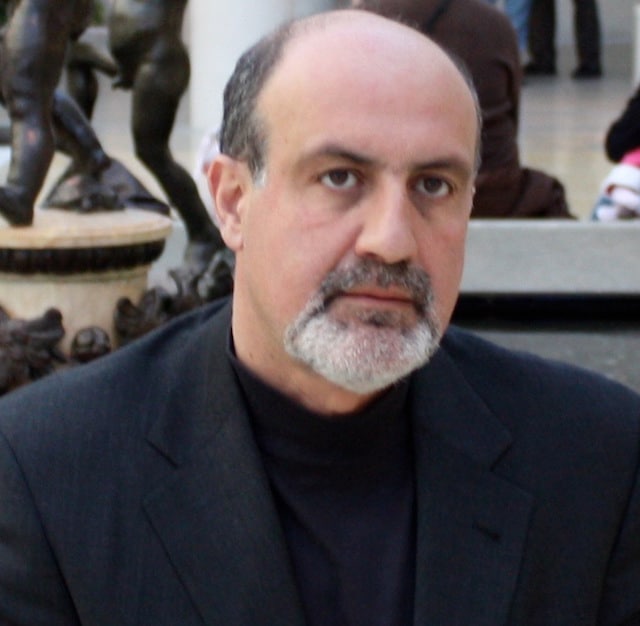 Fooled by Shiny Apps
Nassim Taleb's Fooled by Randomness is a classic in the genre of erudite idea books. It's an extended discussion of the many different ways humans misunderstand the role of probability in their everyday lives.
The book is most famous for its attack on the role of skill in money management (Malcolm Gladwell called the book the Wall Street equivalent of Luther's ninety-five theses), but it touches on many other topics as well.
As a reader named Rainer recently reminded me, Taleb also includes a passage quite relevant to the dominant role new technologies like social media, or Apple watches, or the latest, greatest smartphone app play in modern life (see if you can sight the 1990's-era Michael Lewis reference):
"The argument in favour of 'new things' and even more 'new new things' goes as follows: Look at the dramatic changes that have been brought about by the arrival of new technologies…Middlebrow inference (inference stripped of probabilistic inference) would lead one to believe that all new technologies and inventions would likewise revolutionize our lives. But the answer is not so obvious: Here we only see and count the winners, to the exclusion of the losers…I hold the opposite view. The opportunity cost of missing a 'new new thing' like the airplane and the automobile is minuscule compared to the toxicity of all the garbage one has to go through to get these jewels."
In other words, the mere possibility that a new technology might prove important to your life should not be enough to motivate you to adopt it.
People who are driven by the fear of missing out or the dream of early adopter superstardom are deploying a "middlebrow inference" that examines only the maximum possible return, not the value derived in expectation.
It's the rejection of such thinking that has led me to continue to abstain from Facebook and Twitter, among other popular pastimes in the rapidly evolving digital attention casino.
I'll sign up for those new new things only once their expected value resolves to something significant enough to compete with the activities I already know pay out.
Both Taleb and I would urge you to consider the same…
######
Study Hacks is sponsored in part by Blinkist: a subscription service that provides you access to an archive of detailed summaries of important nonfiction books. I often use it to determine which books are worth buying (like Fooled by Randomness) and which don't deserve further attention. To find out more and receive a subscription discount click here.