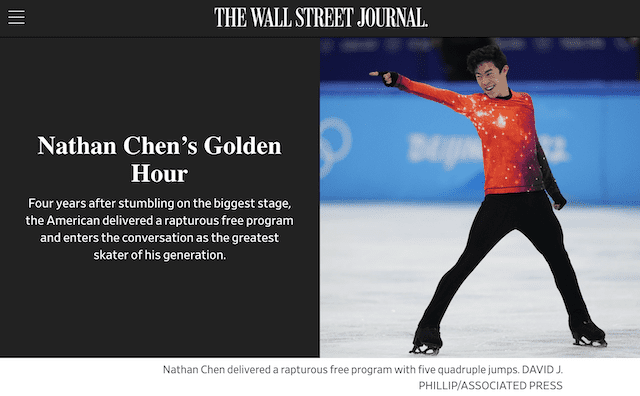 Last week, the American figure skater Nathan Chen, a favorite to win gold in the 2022 Olympics, lived up to expectations. In a four-minute free skate performance that included five quadruple jumps, and a joyous dance break, he earned the medal that had eluded him four years earlier in Pyeongchang.
Many of you sent me articles about Chen. You were less interested in what he did than in what he didn't do: bring his phone to the competition. As the Wall Street Journal (among others) reported, Chen arrived at the 2022 Olympics without his phone so as to escape the cognitive drain induced by "the urge to scroll for hours through social media." He brought his guitar instead, choosing to replace dopamine hacking with high quality leisure.
Most of us, of course, are not Olympic athletes struggling to live up to impossible expectations. There is, however, still a lesson to be learned from Chen's disconnection. A life spent subservient to that small glowing screen is not a life where you're living up to your potential.