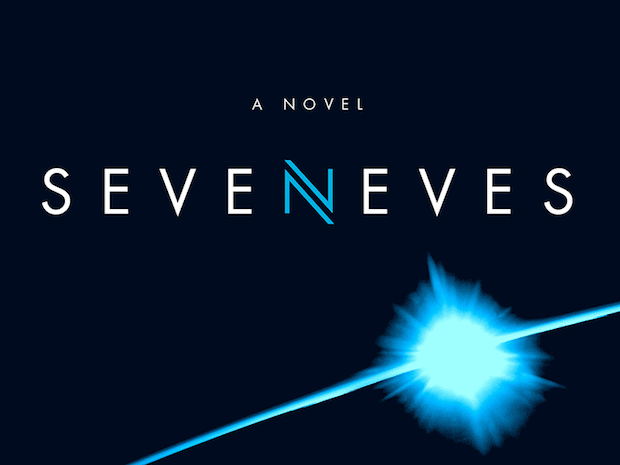 Stellar Social Media
In the first line of Neal Stephenson's epic sci fi tome, Seveneves, the moon shatters into seven pieces. Two years later, all life on earth is destroyed by the resulting rain of moon rocks from above.
Fortunately, before this cataclysm begins, humanity manages to send a small representative group of the species into space to live in a floating swarm of space station modules. These modules, naturally enough, are connected by social media applications running over a mesh network.
Given the projected importance of this network for maintaining a community, a social media celebrity named Tavistock Prowse is selected as one of the lucky survivors to join the new space colony. I'm not giving away anything not already stated on the book's back cover when I note that things do not go well. (Especially for Tavistock Prowse.)
Enough people survive, however, for humanity to continue. As the book jumps 5000 years ahead, we learn that future humans have studied the life of Tavistock, and more specifically his interaction with social media.
They're not impressed…
Tav's Mistake
Here's some exposition starting on page 641:
Anyone who bothered to learn the history of the developed world in the years just before [life on earth ended] understood perfectly well that Tavistock Prowse had been squarely in the middle of the normal range as far as his social media habits and attention span had been concerned. But nevertheless, [a large segment of the future human population] called it Tav's Mistake. They didn't want to make it again.
This aversion is expressed in the future humans' technology. Though they live in massive floating space stations, their personal electronics, as Stephenson explains, are less capable than the average smartphones from the time of earth's destruction.
This is no accident:
Any efforts made by modern consumer-goods manufacturers to produce the kinds of devices and apps that had disordered the brain of Tav were met with the same instinct pushback as Victorian clergy might have directed against the inventor of a masturbation machine.
Have I mentioned recently how much I like Neal Stephenson?
#####
On an unrelated book note, my friend Ryan Holiday just published his new book: Ego is the Enemy. I read it and it's good. In the world of practical non-fiction, Holiday has carved out a effective niche that crosses erudition with the drive for better self-performance. His last book became a surprise hit among professional athletes. I predict this one will have similar resonance among the high achieving class.