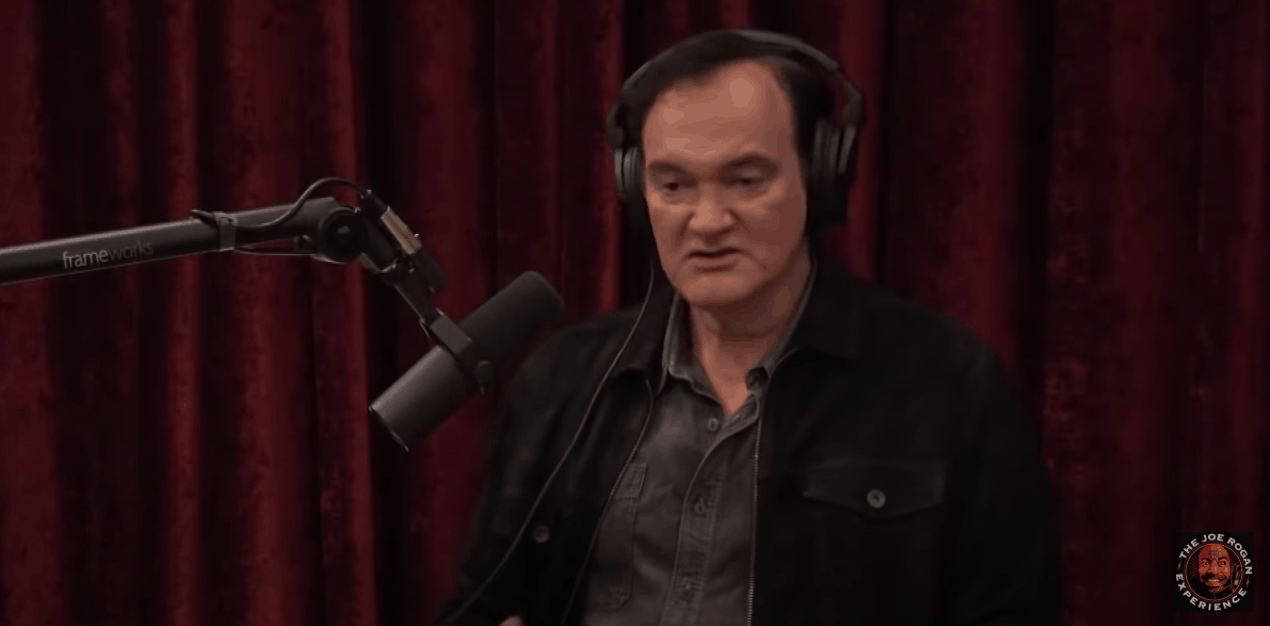 About an hour into his recent interview on Joe Rogan's podcast, Quentin Tarantino was asked about his writing habits.
"It all changed," he revealed, "more or less around the writing of Inglorious Basterds." Before starting work on the 2009 film, Tarantino described himself as "an amateur, mad little writer" who would work late at night, or by going to a restaurant, where he would "order some shit, and drink a lot of coffee, and be there for 4 hours with all my shit laid out."
He decided he wanted a more "professional" routine. Here's how he described it:
"I started writing during the day time. I get up, so you know, it's 10:30, or 11:00 o'clock, or 11:30, and I sit down to write…Like a normal workday, I would sit down and I would write until 4, 5, 6, or 7. Somewhere around there, I would stop. And then, I have a pool, and I keep it heated, so it's nice, so I go into it…and just kind of float around in the warm water and think about everything I've just written, how I can make it better, and what else can happen before the scene is over, and then a lot of shit would come to me, literally a lot of, a lot of things would come to me. Then I'd get out and make little notes on that, but not do it, and that would be my work for tomorrow."
Here are three things that caught my attention about Tarantino's routine…
First, notice how he leverages a return to a specific and notable setting — his heated pool —  to help support creative insight. Like Darwin making a fixed number of circuits on his sandwalk each morning, the brain can learn to associate certain environments with certain modes of thought.
Second, notice how at the end of each deep work session he leaves in place a creative ramp to help speed up his entrance to the next day's session. With elite-level cogitation, getting started can be daunting. Having well-developed notes waiting to direct your initial efforts diminishes this hurdle.
(Hemingway did something similar. As he explained in a 1935 Esquire interview: "The best way is always to stop when you are going good and when you know what will happen next.")
Third, and finally, notice how his ritual underscores the distinction between hard work and hard to do work.  It is very hard in the long run to produce a screenplay at Tarantino's level. But this reality does not necessarily require short term periods of frenzied, exhausting effort.
Tarantino writes, then floats, writes, then floats — a rhythm that's tractable at the scale of any individual day. "This has become," he explains, "this really nice, this really enjoyable, this really lovely way to write."
But over time, it aggregates to yet another Oscar-worthy outcome.