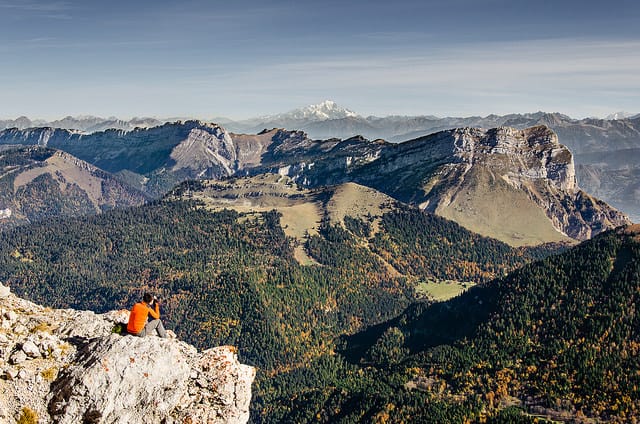 A Break to Discuss Breaks
After last week's post on attention residue, multiple readers have asked about taking breaks during deep work sessions. These questions highlight an apparent tension.
On the one hand, in my book on the topic and here on Study Hacks I often extol the productive virtue of spending multiple hours (and sometimes even days) in a state of distraction-free deep work. As I emphasized last week, these sessions need to be truly free of distraction — even quick glances at your inbox, for example, are enough to significantly reduce your cognitive capacity.
On the other hand, in my Straight-A book (published, if you can believe it, almost exactly a decade before Deep Work), I recommend students study in 50 minute chunks followed by 10 minute breaks. I cite some relevant cognitive science to back up this timing. Similar recommendations are also made by adherents to the pomodoro technique, which suggests short timed bursts of concentration partitioned by breaks.
Which idea is right?
Deep Breaks
The short answer to the above question: both.
Deep work requires you to focus intensely on a demanding task. But few can maintain peak cognitive intensity for more than an hour or so without some sort of relief.
This relief is necessary. But it's also dangerous.
Most types of breaks you might take in this situation will wrench your attention away from the task at hand and leave you with a thick slather of attention residue.
If you're careful, however, it's possible to take a so-called deep break which will allow your mind a chance to regroup and recharge without impeding your ability to quickly ramp back up your concentration.
Anyone who regularly succeeds in long deep work sessions is almost certainly someone skilled at deploying deep breaks to keep the session going without burning out or losing focus.
There's no single description of what constitutes a deep break, but here are some useful heuristics from my own experience:
Deep breaks should not turn your attention to a target that might generate a professional or social obligation that you cannot completely fulfill during the break (e.g., glancing at an email inbox or social media feed).
Deep breaks should not turn your attention to a target that your mind associates with time-consuming distraction rituals (e.g., many people have a set "cycle" of distracting web sites they visit when they surf that has become so ingrained that looking at one site sends their mind the message it's time to look at them all).
Deep breaks should not turn your attention to a related, but not quite the same, professional task (e.g., if you're trying to write a report, and you turn your attention to quickly editing an unrelated report).
Deep breaks should not turn your attention to a topic that is complicated, stressful and/or something that will sometime soon need a lot of your attention.
Deep breaks should not usually last more than 10 – 15 minutes, with some exceptions, such as for meals.
Breaks that avoid the above warnings should probably be okay. For example, here are some of my standard deep break activities:
Taking a short walk to get more water or coffee while trying to just observe my surroundings.
Day dreaming about the good things that could come from succeeding with the deep work task at hand (e.g., when working on a proof, I might day dream about how I would describe the result if I ended up publishing it).
Summarizing to myself what I already know about the task at hand and what I'm trying to accomplish.
Reading a book chapter or magazine article that has nothing to do with the deep task at hand.
If I'm working at home, doing something fun with my boys (who, fortunately for me, rarely bring up distributed algorithm theory when we play).
Complete a household task or short errand.
I don't want to be too rigid in my description of these breaks. The key message is that when it comes to deep work, you shouldn't feel like you're required to maintain peak concentration for hours on end. (If you try to, you'll fail.) On the other hand, be mindful about how you take your cognitive breathers as they play a key role in whether the deep work session as a whole will succeed.
#####
Thank you to the 200 – 300 people who showed up last night to listen to Scott and me discuss learning strategies. I enjoyed the discussion and your questions. If you missed the webinar, but want to learn more about Scott's new rapid learning course (which was the inspiration for the event), you can visit the course website. 
(Photo by Ghislain Mary)