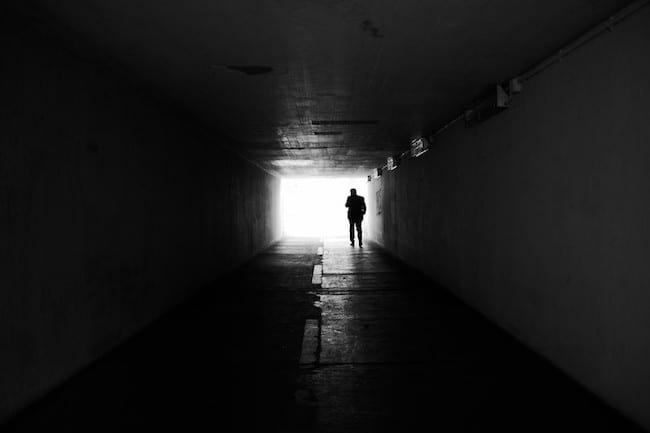 Earlier today, I came across a thoughtful essay written by someone just embarking on the digital declutter suggested in my most recent book. Summarizing the first day of his experience, the essay author was surprised by the sense of isolation he felt during his initial foray into public without his phone.
As he writes:
"Waiting in line for lunch is also usually an excuse for 'productivity.'…but today I opted to leave it and simply look around the food hall. The first thing I noticed was that everyone was watching me — or I was scared they were, at least. While I generally enjoy being on stage, what I feared was that they were watching me be alone. And who wants to see that?"
He concludes: "And now I understand one potential uptake of embarking on a digital declutter — loneliness."
In a previous post, I wrote about the challenge presented by the boredom that follows a commitment to paring down your online activity. Here, I want to tackle loneliness, as it's another issue I hear about a lot when talking with those transitioning toward digital minimalism, especially younger people whose social lives have become intertwined with their phones.
As I write in chapter 4 of Digital Minimalism, in moderation, the loneliness felt in these moments of solitude is not necessary deleterious. I quote the following 1972 diary entry from the poet May Sarton:
"I am here alone for the first time in weeks, to take up my 'real' life again at last. This is what is strange — that friends, even passionate love, are not my real life unless there is time alone in which to explore and to discover what is happening or has happened. Without the interruptions, nourishing and maddening, this life would become arid. Yet I taste it fully only when I am alone…"
Sarton highlights a crucial point. Loneliness is a strong human drive that not only pushes us toward deep connection, but establishes the background against which true connection pops in vivid importance.
To fill every moment of solitude with a droning hum of twitter timelines and pull-to-refresh swipes reduces the nobility of our social nature. To instead face that moment of aloneness, like our essay writer in the food hall, uncomfortable and self-aware, but then later contrast that to sitting down with someone you care about, and actually, truly talking, is to taste life fully.
#####
Earlier this month, my friend Ryan Holiday's new book, Stillness is the Key, was released. You probably already know and enjoy Ryan's work, but in case you don't, here's my blurb from the book jacket: "Some authors give advice. Ryan Holiday distills wisdom. This book is a must read for anyone feeling overwhelmed by the frenetic demands of modern life." If that resonates: check this one out…