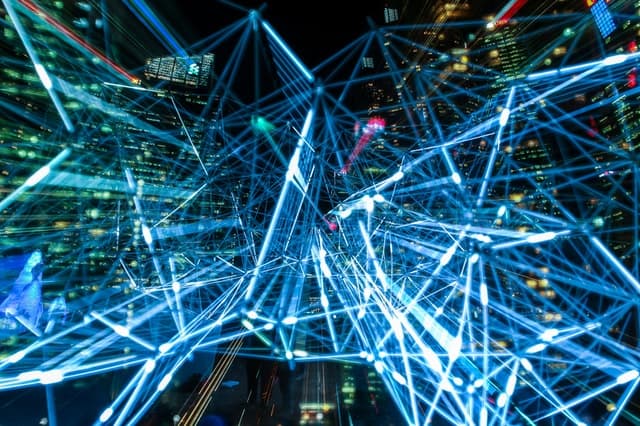 Consider the following workplace scenario. The manager of an R&D lab needs her engineers to solve a complex problem. There are many possible approaches and it's unclear which will end up best. What is the best way to structure their communication?
For at least the last twenty years, the accepted answer to this question within knowledge work has been to introduce the maximum amount of communication with the minimum possible friction. Email makes it simple for engineers to swap ideas and results. Instant messenger tools like Slack reduce friction even further and increase transparency. Progress!
The logic driving this consensus is straightforward: more information is strictly better than less; a veritable axiom of the burgeoning Information Age that has been widely accepted ever since Bill Gates touted his early-adoption of email as a strategy to broaden the incoming stream of ideas and insights on which his algorithmic brain could churn.
But is this answer always right?
Many knowledge work sages may have overlooked a classic 2007 paper from the network science literature. It's titled "The Network Structure of Exploration and Exploitation," and it's authored by two Harvard researchers, David Lazer and Allan Friedman (Lazer has since been hired away to Northeastern's impressive network science group).
Early in the paper, Lazer and Friedman acknowledge the maximal information consensus:
"Services to increase the efficiency with which we exploit our personal networks have proliferated, and armies of consultants have emerged to improve the efficiency of organizational networks. Implicit in this discourse is the idea that the more connected we are, the better: silos are to be eliminated, and the boundaryless organization is the wave of the future."
As they elaborate, however, the research supporting this view tended to focus on scenarios that measured individual welfare in solving a problem. In such settings, more connectivity was better, as it ensured that solutions better than your own would diffuse into your awareness as quickly as possible.
Lazer and Friedman, by contrast, were interested in the problem-solving ability of the overall group. The question they asked, in essence, was how the structure of the underlying communication network impacted a group's ability to come up with the best possible solution to a problem.
The details of the experiment get a little tricky. They used a round-based agent simulation and focused on the NK problem space, a set of abstract problems, introduced by evolutionary biologist Stuart Kauffman, in which "solutions" are modeled as sequence of numbers, and nearby solutions (e.g, those that differ by only a small number of changes) have at most small differences in their fitness values. This creates a "rugged landscape" where you might have to explore worse answers to get to better options.
Lazer and Friedman assumed that individuals were "myopic," meaning that in a given round they could only examine solutions that were slightly different than their best known current solution. They can also, however, explore their neighbors in the network and discover their best solutions, adopting them if better than their own.
They then studied how different network structures impacted the quality of the best solution arrived at in the network as a whole. To return to our original example, they wanted to know what type of communication network would lead our hypothetical engineers to the best possible outcome.
Here's a crude summary of their otherwise complex results:
Well-connected networks, in which information flows quickly, arrive at pretty good solutions fast, but then get stuck.
Poorly-connected networks, in which information flows slowly, arrive at much better final solutions, but it takes longer.
This trade-off between quality of final solution and speed at which solutions are reached can be tuned by taking a poorly-connected network and then adding more and more shortcuts to the information flows.
The underlying dynamic behind these results is easy to understand. In a poorly-connected network, more solutions are being examined in parallel before the best of the bunch is able to spread enough to enforce a consensus. In the well-connected network, the first reasonable idea quickly takes over.
I mention this paper to underscore an important reminder. We should be cautious about any early confidence that the way we work today is in any sense optimal. Hooking everyone up to low-friction digital communication channels and telling them to rock n' roll is flexible, convenient, and cheap. But it might be far from the best approach to taking a collection human minds and extracting from them the best possible results.
We still, in other words, probably have a lot of work to do in figuring out the best way to work.