From the reader mailbag: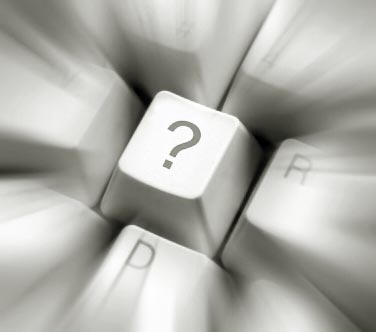 I've just finished my first year at Stanford University, and I'm not at all happy with my academics. My main concern is science. I'm a pre-med student. I was very enthusiastic about Organic Chemistry, among other classes, before taking the mid-terms and finals (and not doing well on them). I was wondering if you had any specific tips towards such science courses?
Cal responds:
Though I can't tell for sure what's going without actually knowing you, your e-mail smells to me of a standard study skills mismatch problem. It's common for ambitious, smart students to arrive at a school like Stanford and assume that by simply putting in the hours — starting early and spending plenty of time on assignments — the good grades should follow. At these top schools, however, time alone is not enough: your study habits must match the classes. This is tricky to get right at first. It took me, for example, about a year to find a standard toolbox of study hacks worked pretty well.
My advice: run a post-exam post-mortem on your most recent finals. This should suggest some new note-taking and review tactics for your to deploy at the start of the next semester. Treat this as an experiment. After you get back your first graded assignments of the new semester, conduct another post-mortem, evaluate what worked and what didn't, and make further changes.
I want to share one additional warning. A common complaint I've heard about Stanford, in particular, is that many of the students are "ducks" — they try to appear calm on the surface while their feet are paddling furiously below in the water to keep them afloat. In other words, be careful that you're not taking on an overly punishing course load or too many activities just because it seems to be "standard" for your Stanford chums — they might be faking their serenity.
From the reader mailbag:
I have heard that the GPA is relatively unaffected by low grades in one's final year. Is that true or is it an urban myth?
Cal responds:
Who cares!? Take a reasonable course load. Don't have too many activities. Sign-up for classes that interest you, give them the attention they deserve, and, in general, enjoy life. Your GPA will do just fine, regardless of how it's calculated.
(All of this being code for: "I have no idea how that calculation works…")
From the reader mailbag:
Would you find starting a ping pong team at my high school to be interesting? Would colleges feel the same?
Cal responds:
My general rule of thumb: if your main criteria for participating in a high school activity is that you think a college will find it interesting, then, almost always, they won't. The best way to get a college to think you are interesting — which is much more important than many students understand — is to actually be interesting. Cool stuff has a way of shaking loose from there.
Among other things, becoming interesting might mean that you:
Meet interesting people;
do interesting things just for the hell of it;
read interesting things solely for the thrill of motivation;
take crazy trips;
be spontaneous;
and, above all else, make a feeling of engagement and excitement the number one quality you seek in your daily life.
Though if you're really good at ping pong, I know someone who would love a match…