Have a happy Thanksgiving! Because of the holiday, I'll be skipping the usual Friday post to aid my postprandial recovery. I'll be back in action on Monday.
From the reader mailbag: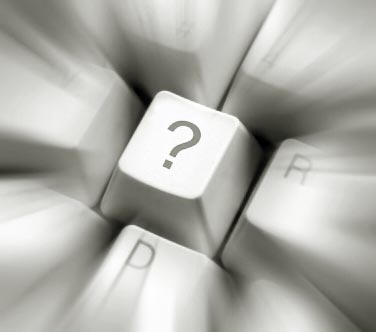 What are your thoughts on recording lectures?
Cal responds:
A waste of time. The motivating principle of the Straight-A method is to minimize the time spent studying. Reviewing tape would egregiously violate this philosophy. Instead, upgrade your note-taking skills until they can keep up with the professor. Here are some tips to help in this effort:
Take notes on a laptop. You type faster than you write.
Don't transcribe. Instead, attempt to capture the big ideas with lists of evidence to support the ideas. You don't have to capture everything (see here for more detail).
Take advantage of lulls. When the professor digresses, or answers a question, dump the backlog from your short-term memory onto the page.
Ask questions when lost. Forcing the professor to clarify gives you room to catch up.
Spend five minutes after class cleaning things up. This is the instant-replay strategy from last week's Monday Master Class.
The same reader also asks:
In Straight-A you say note cards are best for things like dates, artists, and formulas. I was wondering if this holds true for definitions? Or should the definitions be handled in your regular notes?
Cal responds:
Definitions are a perfect fit for flash cards. As with all flash card based studying, isolate this work from the rest of your review. Do it in little chunks spread over a long period of time. A personal favorite of mine is taking advantage of commercial breaks in TV shows to get up to speed.
Another reader writes:
I am a huge fan, and I have implemented your techniques in my academic life. This does, however, come with several consequences: I'm kicking ass in my environmental science class (for my major) and other people are beginning to notice this. The average grade is a C, C- in the class, and I have a solid A; so with the midterm coming up, how do I teach the Straight-A method to my classmates? In other words, if I'm sharing the Straight-A gospel, what do I start with?
Cal responds:
Your best bet is to buy each of your friends a copy of my book. In fact, why stop at one copy? I suggest buying them, and, perhaps, also their extended families, a new copy every day for a few months — just to get the acclimatized.
If this fails, you might try sending them to this blog. The key is to describe it as "advice to reduce study time," and not as "advice to increase your grades." Students tend to associate getting better grades with doing more work, and this will lead them to get defensive and name a million reasons why their schedule sucks. Reducing work, however, sounds quite appealing. Once they see their stress begin to fall and their grades begin to rise, they'll be hooked. At this point, they can move on to Straight-A and How to Win to get more serious about revamping their habits.