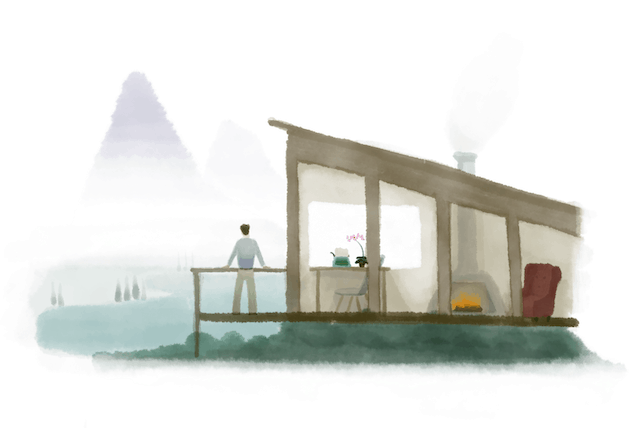 Last fall, Scott Young and his team flew down to Washington D.C., to join me in a Capitol Hill film studio to begin production on the long-awaited sequel to our popular Top Performer online course. Whereas that previous course helped people take action on the career advice from my book So Good They Can't Ignore You, this new course was motivated by the ideas explored in the trio of bestsellers on concentration and distraction that Scott and I have published in the years since: Deep Work, Digital Minimalism, and Ultralearning.
We decided to call it: Life of Focus.
When production began, we had no way of predicting the upheaval the world was going face just a few months later due to the coronavirus pandemic. As we put the finishing touches on the course over the spring and into the summer, it became clear that the need to reclaim a life of focus had suddenly become perhaps more important than any time in recent memory.
The world is mired in disruption and distraction. The past six months have been defined by a constant, unrelenting, emotionally-draining stream of news, and clips, and tweets, and texts competing with the frantic emails and endless Zoom meetings generated by a knowledge economy haphazardly stumbling into a virtual format.
We've lost solitude. We've lost a sense of control over our time and attention. We've lost the ability to read a hard book, or think through a complicated thought, or enjoy a quiet moment. We're lost in a world of screens.
It's time to push back.
When thinking about when to launch Life of Focus, Scott and I decided that August 31st would be the perfect date. On the calendar, it marks the end of summer, and the return to more serious work. Symbolically, it also marks the point where the urgency and novelty of the pandemic has ebbed, and the time has come to figure out how to adjust to a less than optimal new normal.
Not everyone, of course, is interested or able to take an online course. To reach a larger audience with this concept of reclaiming your your life this fall, I plan to publish a series of three posts this week that outline a DIY curriculum for shifting from a life of distraction back to a life of focus — in work and at home.
I call it "Focus Week." And I couldn't think of a more important time to tackle this topic.