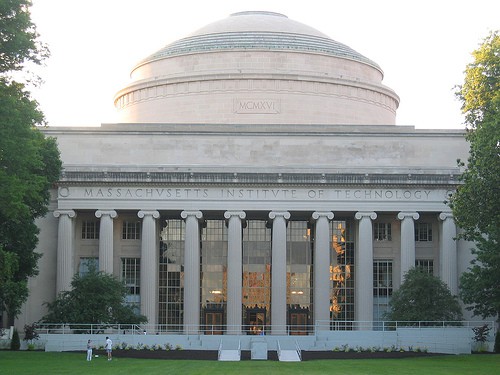 The Annoyed Rhodes Scholar
To research my first book, I interviewed several Rhodes Scholars. During this process, I noticed they tended to be touchy about their press coverage.
When you win a Rhodes, not surprisingly, reporters will seek you out and write articles about you. Most of these articles follow the same shock and awe template of listing the student's accomplishments, one after another, in an attempt to overwhelm the reader.
It was this article format that annoyed winners.
To understand why, you must first understand that most Rhodes Scholars follow a similar path: they invest a large amount of energy in doing a small number of things (usually two) extremely well (for someone their age).
Over time, as they get better and better at their core points of focus, related opportunities and accomplishments start to come along for free (see my third book for more on this phenomenon, sometimes called The Matthew Effect). It's these freebies that ultimately extend their CV's to a head-spinning length.
Consider, for example, the following lines from a profile of 2015 Rhodes Scholar Noam Angrist:
While at M.I.T., he did economic research for the World Bank, The White House, and on the Affordable Care Act…As a Fulbright Scholar in Botswana, Noam founded an NGO for HIV education designed to discourage intergenerational sex ("sugar daddy awareness"). Its success led him to raise the money to extend the program to 340 schools, and he now plans to launch it in four other southern African countries.
This list can appear inexplicable at first read, but a closer examination makes it clear that all of these accomplishments flow from a single deep focus: mastering the intersection between economics and program evaluation (a field being innovated at MIT, where Noam is a student).
The internships at the World Bank and White House, as well as the Fulbright Scholarship (which led to the HIV prevention program) are all side effects of Noam proving unambiguously that he was really good at this one type of academic research.
The reason Rhode Scholars get upset by volume-centric, over-hyped, shock and awe press coverage is that it obscures what they're really proud about: doing professional quality work in a field that they respect and want respect from.
The Serendipity Hype
This experience with Rhodes Scholars came to mind recently as I pondered an idea that has become increasingly popular in the Age of Social Media: exposing yourself to many different people and opportunities is the key to serendipitously stumbling into professional breakthroughs.
I've long been fascinated with this concept, but the more time I spend around people actually doing things of consequence, the more I recognize its hollowness.
Here's the reality for almost every professional pursuit: shipping things that are unambiguously valuable generates significantly more interesting and high-return opportunities than exposing yourself to lots of different people and ideas.
You probably don't, in other words, need to invest dozens of hour a week into cultivating your social media community, or thousands of dollars a year attending feel good conferences, to stumble into the Next Big Thing in your career.
A significantly more effective path is to instead ship things that catch peoples' attention.
Our Rhodes Scholar example from above didn't start by trawling for interesting intern opportunities, he instead became a star economics student at MIT, and then let interesting opportunities subsequently fall into his lap.
The same pattern holds for many different fields: value attracts value.
People don't always like hearing this advice because seeking serendipity is satisfyingly contrarian (most people don't do it, so you can feel special if you do), while at the same time saving you from the difficulty of having to compete (and fail) in clearly defined arenas.
But a decade spent researching and writing about elite accomplishment (while attempting to pursue it myself in my academic career) has taught me that: (1) there aren't any hacks that will save you from the necessity of stepping into a ring and winning over other people who desperately want to do the same; and (2) this first step is really, really hard.
This isn't a lesson that I perfectly embody, but is instead one that I have to keep reminding myself to pursue. If you want a breakthrough, forget serendipity and focusing on shipping.