Passion Plays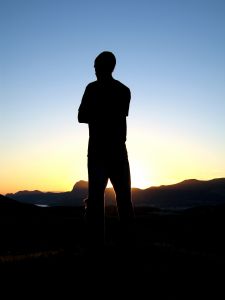 I'm proud to announce that as of this afternoon, I'm officially caught up with the reader e-mail I received during my recent vacation. While working through the final batch of these messages today, I came across a student, from the University of Melbourne, who mentioned the following in the middle of a longer question:
Yes, this particular major isn't my passion. However, my studies are funded by my disciplinarian father who insists…
What caught my attention was his use of "passion." I hear this term often from students in reference to their selections of college majors. (They'll apologize or lament that they aren't following their true passions, before moving on to enumerate the specific issues that trouble them.)
In an earlier post, I tackled passion in the context of job hunting, noting:
Passion is generated by extended exposure to something that [eventually] becomes an important part of your life. It's not some magic score assigned to each job that describes, with great accuracy, how happy you'll immediately become if you follow that path
Today, I want to argue that this same idea applies to your path through college. As just mentioned, many students are crippled by their fear that they haven't discovered a major they feel passionately about.
My retort: forget passion!
In the context of college, passion is really just the feeling of having mastered something that you don't hate. Recall, students come to hate subjects only if they feel like they were pressured into them. Therefore, your challenge is reduced to choosing a course of study for intrinsic reasons. Here's the important thing: They don't have to be deep intrinsic reasons — simply deciding after a freshman seminar, for example, that a certain subjects seems "kind of interesting," is enough. What matters is that it was you who thought it was kind of interesting, not your dad, or some flawed idea about how the job market will later evaluate your record.
And when it comes to the "mastering" part of this equation, of course, look no further than the A* strategy. By giving yourself the time needed to really conquer this (intrinsically motivated) major, you'll eventually develop a deep sense of connection and satisfaction with your studies.
There's no magic perfect choice for you — just the right effort invested for the right reasons.
###
Update from 7/14/09: I have a box of galley copies of the red book that feature the little known, original non-red cover that was replaced by the publication date. I need to get rid of these before I move next month. Let me know if you have a cool idea for how I might do this.